2011 MINI WRC
MINI WRC Team will compete in six rounds of the FIA World Rally Championship. The team will use the MINI John Cooper Works WRC race car, which will be tested at the Rally d'Italia Sardegna from 5th to 8th May 2011 for the first time. The aim of the team is to gain a lot of experience to be perfectly prepared to take on the entire 2012 WRC.
"On the one hand, MINI can look back on a unique success story," commented Ian Robertson, Member of the Board of Management of the BMW AG for Sales and Marketing.
"On the other hand, MINI is the epitome of excitement for millions of fans around the world and thrills them with its energy. This is precisely what we are able to authentically represent through our motorsport involvement in the World Rally Championship. Thrilling rally events, ultimate performances by man and machine, and as much success as possible, of course: motorsport is pure emotion – just as MINI is for its fans.", Mr. Robertson added.
2011 MINI John Cooper Works WRC has a 1.6 litre turbocharged petrol engine, which is used in the road cars, but the power unit was specially prepared by BMW Motorsport to meet FIA Super 2000 regulations, including the World Touring Car Championship.
We wish luck to Meeke and Sordo during the 2011 WRC season!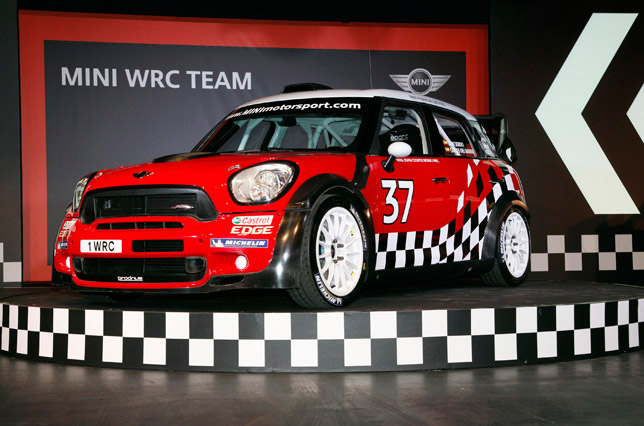 Source: MINI