2012 Citroen DS5 teased ahead of Shanghai
Citroen has exclusively confirmed that its youth-styled DS line is about to grow with another addition – the Citroen DS5, which world debut is scheduled for the upcoming motor show in the city of Shanghai.
Poorly teased via a detail picture of foggy headlight, the 2012 Citroen DS5 is expected to carry the French automaker's latest design and technology innovations, including; exceptionally bold styling, new architecture and ultra comfortable, high-end interior.
There are still no official details regarding the soon-to-be-premiered SUV's specifications.
Citroen will broadcast live the premiere of its all-new, 2012 Citroen DS5 on 18 April at 10.30 am Paris time on Citroen's Facebook page.
From April 19, the ride will be displayed at the brand's booth in Hall 6 of the Shanghai International Motor Show.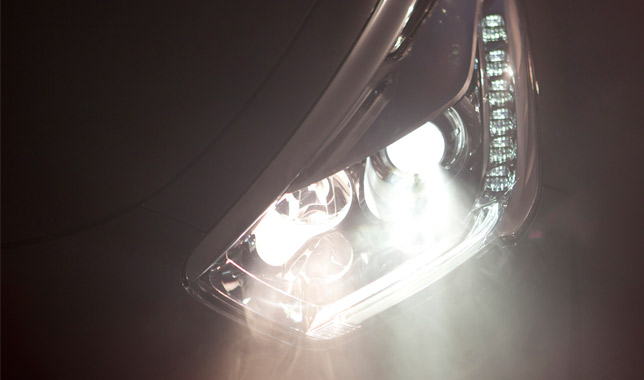 Source: Citroen