2012 Geneva Motor Show: Gemballa GT Porsche 991 Carrera
Gemballa do not think that the latest Porsche 991 Carrera needs a performance boost. After all, it has a 340hp 3.4 liter flat six power plant that provides an electric enough feel. And if there is anything that can get close to the mighty GT3, it's the Carrera S version that has a 3.8 liter, 400hp engine. What I'm trying to say is that the latest "designpackage" from Gemballa for the Carrera is strictly visual. At this point we have a few aerodynamic features, new wheels and a sonorous arrangement (exhaust pipes).
Gemballa CEO, Andreas Schwarz, explains: "Creating an even more individual appearance for this iconic sports car is a natural step for Gemballa, and we are proud to present our GT package for the new Carrera."
The body kit consists of "made in Germany" type carbon fitments – a front bumper, a rear one and some side skirts. Everything is designed to fit perfectly to the standard mounting points of the car. Installing them requires no cutting or grinding so the return to stock components is quite feasible.
Gemballa have also provided four 21-inch wheels that are just a little bit lighter than the standard 19-inch ones on the Carrera and quite a lot lighter than the 20-inch set on the Carrera S.
"Lowering the unsprung weight despite going up a wheel size was a priority," said Schwarz.
Eventually, we reach a point where we have to talk about pipes. About all six of them. The Gemballa exhaust system helps the engine with the breathing and the singing.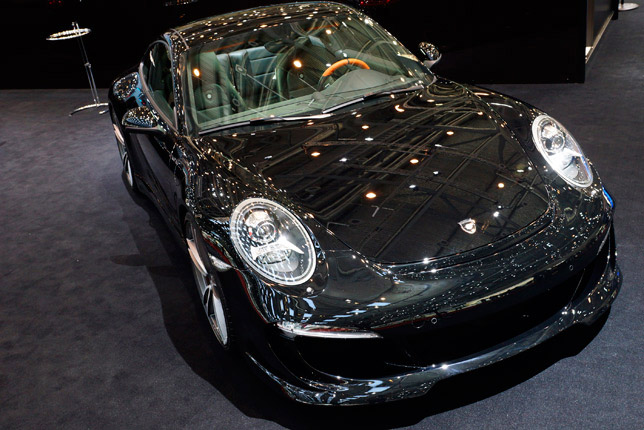 Source: Gemballa