2012 Geneva Motor Show: Maserati GranTurismo Sport
Maserati GranTurismo Sport will be the successor of the GranTurismo S. It is currently exhibited at the 2012 Geneva Motor Show.
The sports car is powered by a 4.7-liter V8 engine with 460 PS (338 kW) and 520 Nm (383 lb-ft) of torque. 0-100 km/h in 4.7 seconds and a top speed of 300 km/h (186 mph). The engine is mated to a 6-speed automatic gearbox or 6-speed electro actuated gearbox, with dry twin-plate clutch.
The new GranTurismo Sport is fitted with the Sport Skyhook system, an evolution of the continuous damping control system that makes the car even more reactive and fun to drive, whilst at the same time increasing passenger comfort. In SPORT mode the car is pin sharp in responding to the driver's input, while in normal mode it constantly adapts the damping to absorb the roughness of the surface for a smoother ride. All this equates to a superb handling capability that combines sports performance and comfort in all driving conditions.
The exterior comes with minor changes – revised front bumper, new badge and new headlights with integrated LED daytime running lights.
The interior features new seats and a new steering wheel, and aluminum pedals. The seats are upholstered in Poltrona Frau leather. There are also some EcoChrome grey accents.
With these characteristics, the new GranTurismo Sport follows in the footsteps of one of the most successful cars in the entire history of Maserati.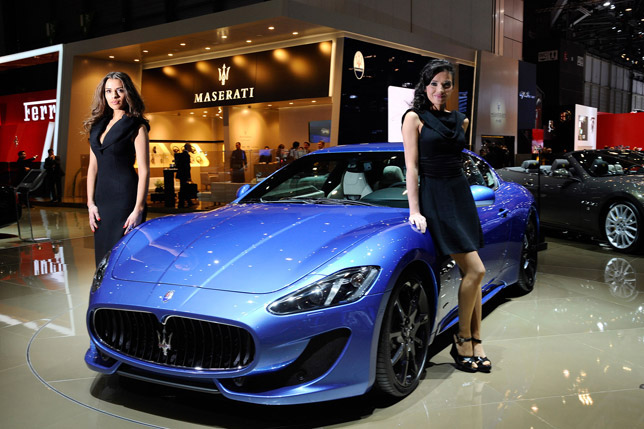 Source: Maserati