2015 Subaru WRX STI - Isle of Man Record Attempt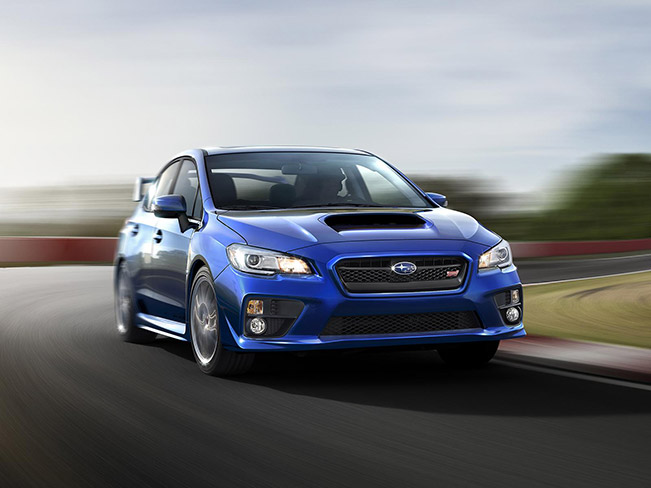 Subaru has plans to to set a new lap record at the Isle of Man TT course with the 2015 WRX STI. It is set to be driven by British rally champion Mark Higgins. The previous record is 19 minutes and 56.7 seconds, so the task is very tough.
2015 Subaru WRX STI is powered by a 2.5 liter four-cylinder engine – 305HP (227 kW) and 393Nm (290 lb-ft) of torque. It is connected to a 6-speed manual transmission and a symmetrical all-wheel drive system
The model, which will make the attempt is going to be equipped with retuned springs and dampers to "minimize any potential damage when the car encounters the many bumps – and jumps – at high speed along the course". Other improvements feature a roll-cage, a racing harness and a fire suppression system.
"Setting the record was totally exhilarating and one of the highlights of my career – Bray Hill certainly added to the thrill! As a Manxman, I love the TT Races and I have a huge amount of respect for the TT riders and what they do. It will be a real honor to attempt a new fastest car lap.", commented Mark Higgins.
Source: Subaru