2016 Peugeot 2008: Is it That Compact and That Functional?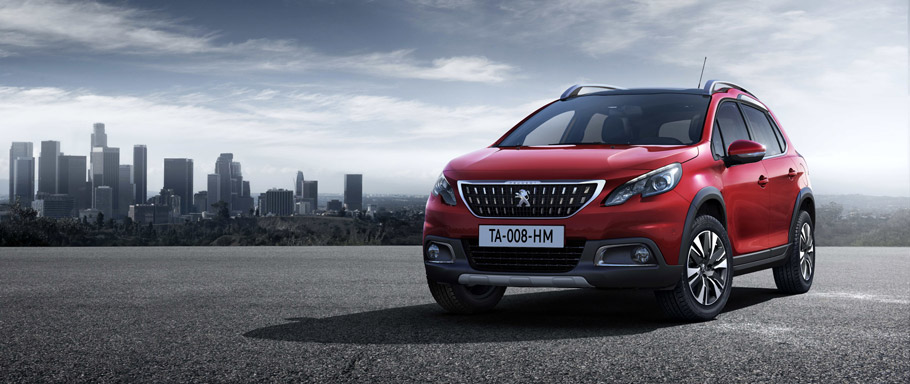 Peugeot 2008, the compact and beautiful SUV comes with neat proportions and excellent performance features. And with the sporty touch of red and black, blended with the elegant, yet aggressive lines, this sweetie has a lot to demonstrate. Let's check it out!
Exterior design
The strong personality of the vehicle is achieved by the robust vertical front grille and the integrated headlights with a distinctive "feline look", while the sides proudly show sharp lines and curves that continue to the back of the vehicle, which is massive, dynamic and attractive. Furthermore, the rear bumper forms part of the solid black protective trim and preserves the bodywork with the additionally geared scuff plates and wheel arch extensions.
Also, the 2008 GT Line shows its new and shiny 17-inch alloys with gloss black/anthracite finish. Also, the gloss black elements replace the standard chrome effect and is applied to the front grille, surrounds, fog light covers, mirrors and roof bars.
Interior design
The dynamic approach is also continued inside. The interior welcomes you to a cozy and futuristic place with stainless steel components, aluminum pedals and red-stitching edged floor mats. Also, the heads-up display is now widened and offers even more functions, compared to predecessor models.
The compact sports steering wheel offers precise steering and contributes to even quicker driver reaction, while the head up instrument panel allows driver to access information without taking his eyes off the road. Sweet.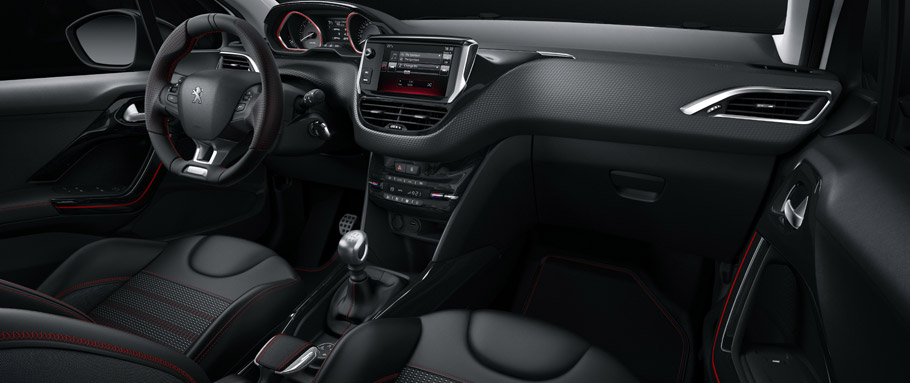 Also, there is a special Grip Control function that optimizes traction, according to the terrain via its four modes. Furthermore, this system works hand-in-hand with the 16cm ground clearance and in perfect harmony with All Season Goodyear Vector tires and ensures incredible versatility and flexibility on and off-road.
SEE ALSO: Peugeot Breaks Efficiency Record With the 208 BlueHDi Model
Additional equipment
The countless on-board technologies and systems are further enhanced not only to deliver excellent final result, but also are easier to use now. For example, the Mirror Screenfeature via MirrorLink and Apple Carplay can now display numerous applications at the same time. Other cool gadget is the Active City Brake. It makes it possible to avoid accidents via a short range sensor that detects other vehicles and obstacles and automatically triggers the emergency brake if it detects danger ahead.

Also as a standard feature comes and the Park Assist technology. Once it is activated, the system guides the driver and the car via special steering management system.
Drivetrain system
The latest Peugeot family member benefits from the new generation PureTech 3-cylinder petrol units that ensure high levels of efficiency and enhanced performance stats.
These versatile engines can be combined with a choice of three gearbox system: 5-speed manual, 6-speed manual and 6-speed automatic. So, what are the power unit choices?
1.2L PureTech 82hp (60kW), paired to a 5-speed manual gearbox, producing 57.6 MPG, with CO2 at 114g/km.
1.2L PureTech 82 (60kW), paired to a 5-speed electronically-controlled gearbox, producing  64.2 MPG, with CO2 at 102g/km.
1.2L PureTech 110hp (80kW) S&S, paired to a 5-speed manual gearbox, producing 60.1 MPG, with CO2 at 103g/km.
1.2L PureTech 110hp (80kW) S&S, paired to a 6-speed automatic (EAT6), producing 58.9 MPG, CO2 at 110g/km.
1.2L PureTech 130hp(95kW) S&S, 6-speed manual, producing 58.9 MPG, with CO2 at 110g/km.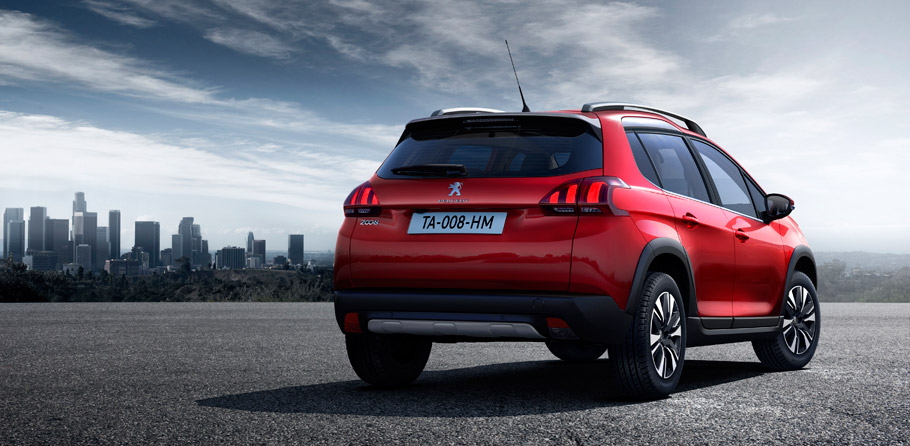 Source: Peugeot