2018 Mazda CX-9 earns the prestigious 5-star award at NHTSA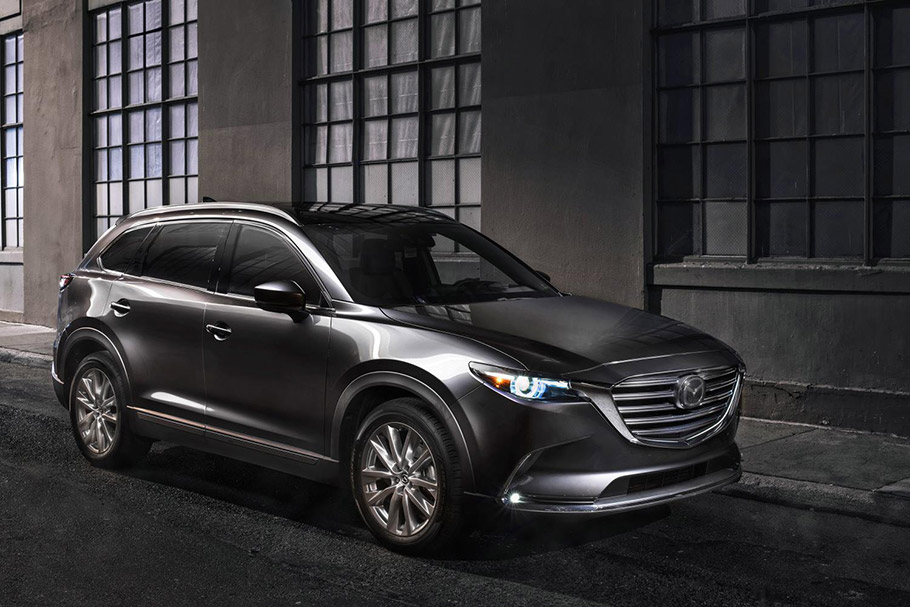 2018 Mazda CX-9 midsize three-row SUV has earned the top five-star overall rating, given by National Highway Traffic Administration (NHTSA). Above all features that have managed to make the vehicle stand out from the crowd, the two activities that showcased the Mazda as the winner are the rigorous collision and pre-collision testing.
As you might know, all 2018 CX-9 models feature Smart City Brake Support function that automatically engages the brakes in certain situations below 40km/h. Furthermore, SCBS is part of Mazda's i-ACTIVESENSE suite of safety systems. It functions neatly and in perfect harmony along with Blind Spot Monitoring and Rear Cross-Traffic Alert systems that are also marked as standard features for 2018.
As it comes to the NHTSA ratings, they aid buyers and enthusiasts in making smart decisions when picking up a vehicle and showcase how a car behaves in certain crash tests – there are frontal, side and rollover tests that check the endurance of the vehicle, along with the proper function of the safety systems.
SEE ALSO: Chrysler reveals exclusive S Appearance Package for Pacifica Hybrid models
And what caught the eye of the jury is the so-called Proactive Safety Philosophy, on which is based every contemporary Mazda vehicle. The goal is to make the car in such a way that it is intuitive and easy to use all the functions, engage safety features whenever it is needed and enjoying overall smooth ride. And this is where i-ACTIVSENSE suite takes place to provide assistance and support via Smart City Brake Support and Blind Spot Monitoring with Rear Cross-Traffic Alert. And here you have it: the formula for earning the highest possible rating by the prestigious organization. Enjoy!
Source: Mazda