2012 Acura NSX Concept Commercial for Super Bowl XLVI
Exciting and interactive news about the brand Acura are now at hand because it will debut for the first time in its history with a commercial during the Super Bowl championship game. As we all are familiar this championship is being watched from more than 100 million viewers. In details it is going to be a sixty seconds commercial, and the "deal" in it is the featuring the iconic talent of Jerry Seinfeld and Jay Leno coupled with the highly anticipated Acura NSX supercar concept. And if you are eager now to view the ad, then you have to stay tuned during the third quarter of the championship, when it will be aired. Moreover the advertisement is expected to build even more attention around the concept car, which has achieved great success at the North American International Auto Show. This is the grand preparation for the future return of the legendary NSX to the Acura lineup.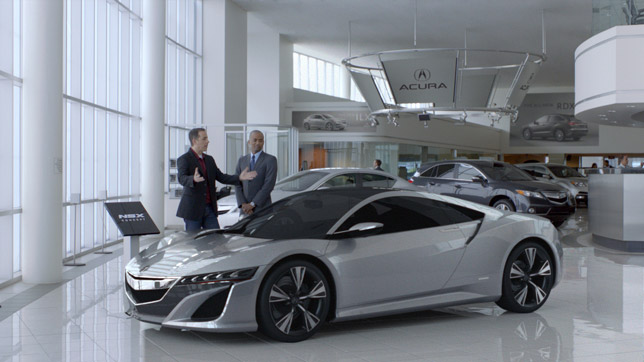 Acura Super Bowl Commercial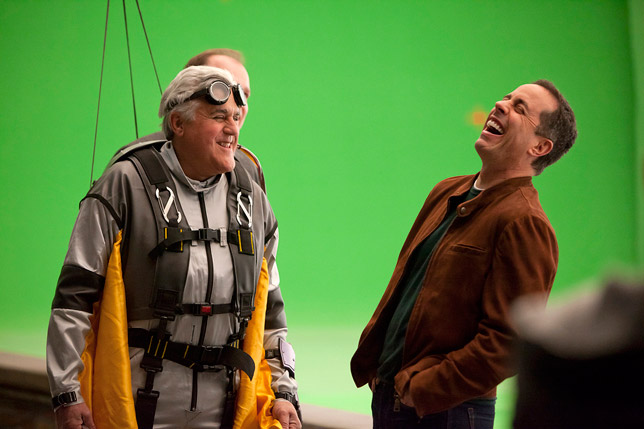 Acura Super Bowl Commercial
This commercial is called "Transactions" and more importantly depicts the over-the-top antics of two actual top car collectors, Jerry Seinfeld and Jay Leno, in an unrelenting bid to be the first in line to take delivery on the first Acura NSX. The aim of the Acura is obviously to present the car as the ultimate "must have" sport car. In addition, the Super Bowl campaign includes a pre-game release of an extended version of "Transactions", which you can view below. And at last, to remind all Acura fans, in the spring is going to be the launch of the highly expected all-new RDX crossover sport utility vehicle and the introduction of the all-new ILX luxury compact sedan.
Source: Acura