Alfa Romeo MiTo with MultiAir revolutionary technology
Just a year after the celebrations for the Centenary and as ever a synonym of refined technologies and high performance engines, Alfa Romeo announces the marketing from September of the Alfa Romeo MiTo with 1.4 Turbo petrol MultiAir engines, the revolutionary technology developed and patented by FPT – Fiat Powertrain Technologies. The range of a winning model is therefore even broader, for a model which, since its launch to date, has seen 60,000 orders and is sold in 34 Countries throughout the world in 5 different continents.
The new engines are an important "breaking point" from the current petrol engine scenario, just as was the case for the diesel Common Rail technology which saw its debut on the Alfa Romeo 156 in 1997. Just think that, compared to a traditional petrol engine with the same displacement, MultiAir engines ensure an increase in power (up to 10%) and torque (up to 15%), as well as a considerable reduction in consumption levels (up to 10%) and CO2 emissions (up to 10%), of particulates (up to 40%) and NOx (up to 60%).
The heart of the MultiAir is the new electro-hydraulic valve control system which makes it possible to reduce consumption levels (thanks to direct air control via the engine suction valves, without the use of the throttle) and polluting emissions (thanks to the combustion control). What's more, an emblem of the concept of "downsizing", the Multiair is a versatile technology, easily applied to all petrol engines, with a future potential development on diesel engines, too.
The head of this revolutionary family is the MultiAir 1.400 16v turbocharged and aspirated engine which on the Alfa Romeo MiTo model will be available with 3 different power levels (105 HP, 135 HP and 170 HP) and combined with 5 or 6 gear manual gearboxes. While the first two are offered on all versions of the MiTo range, the third will be exclusively available on the special version called "Quadrifoglio Verde" (Green Four-leaved Clover), debutting after the launch.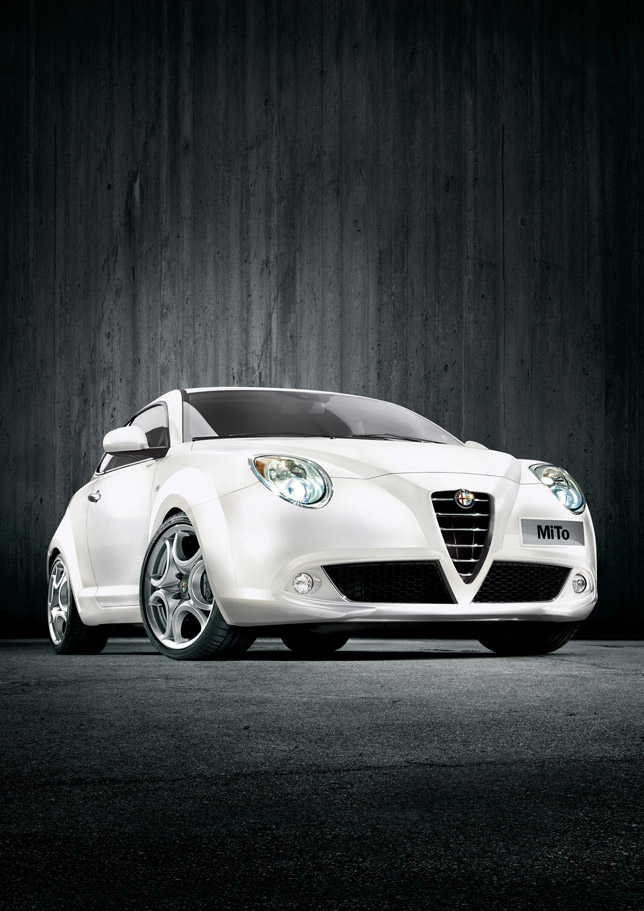 Made in Termoli (CB) at the FPT – Fiat Powertrain Technologies factory, the new MultiAir engines were designed from the onset of their development to enhance further the Alfa DNA selector, the device which makes it possible to adapt the personality of the Alfa Romeo MiTo to the requirements of the driver and the different road conditions. What's more, for the first time on the "most sporty compact car ever", the Start&Stop system will debut - combined with the MultiAir engines. This system controls the temporary turning off of the engine and its subsequent restarting (for example when stopped at a set of traffic lights), keeping all the car's other devices intended for the passengers' comfort in operation.