Art Car To Star At Heritage Centre Drive It Day!
Fans of classic and vintage vehicles are gearing up for 'Drive it Day' – the one day a year where owners of old cars, bikes and trucks are encouraged to take to the road and celebrate the freedom of motoring.
And to mark the occasion, Vauxhall is once again opening up its Heritage Centre as a Drive it Day destination – with a very special guest.
25-year old Ian Cook is widely regarded for his unusual car-related artwork, which he creates by using old tyres and remote control models to drive through the paint, creating images of famous cars and people from the world of motoring. Ian will mark Drive it Day by creating an image of the Heritage Centre's distinctive turquoise PA Velox live at the show – a car widely regarded as Vauxhall's boldest classic design.
His most recent work, an image of the Vauxhall Astra 4S, was created at the Race Retro show earlier this month, and was signed by the car's original test driver, Russell Brookes.
The 4S, as well as Ian's other Vauxhall artwork to date – an Astra MK 1 and a VXR – will be on show at the open day.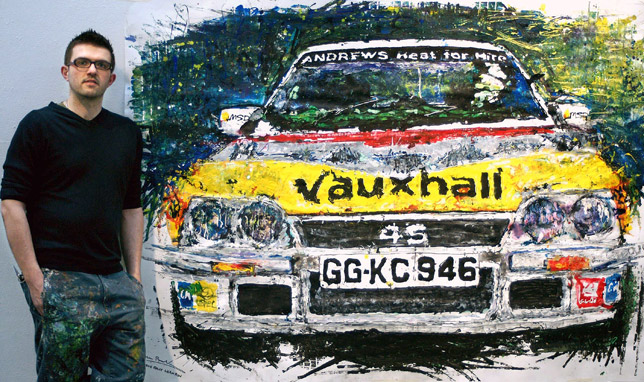 The site will be open to any member of the public and is free to enter, with a special parking area right in front of the heritage centre for those arriving in old or interesting transport. And while the focus of the day will be Vauxhall's own collection of over 50 classic Griffin-badged classics, from the earliest 1903 model to the iconic muscle cars such as the Lotus Carlton and Monaro VXR, access to the classic car parking area will be open to any make or model – in 2008, a number of Vauxhall staff even turned up in their classics, including a Rover P6, Triumph TR6, a Stag and an MGB.
If you're the kind of enthusiast who has accumulated a pile of old spares over the years, there will also be the opportunity to have your own autojumble stand in a specially reserved area, while Vauxhall will also be selling some official merchandise on the day, both old and new.
For families, there will be a face painter, as well as a VXR racing simulator, allowing visitors to experience life behind the wheel of a British Touring Car first hand.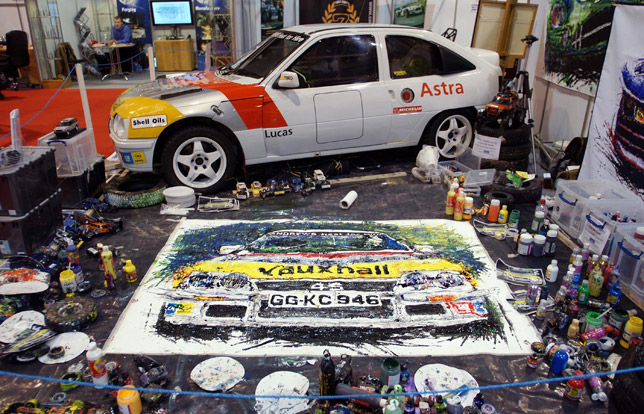 Drive it Day is an initiative set up by the Federation of British Historic Vehicle Clubs – an umbrella body representing the classic vehicle movement in the UK – to encourage owners of old or interesting cars, vans, bikes or trucks to take to the road for one day and demonstrate the strength of the historic vehicle movement in the UK. It campaigns against issues that may affect the right to use historic vehicles on our roads.