Citroen C1 Swiss & Me Concept Car To Debut In Geneva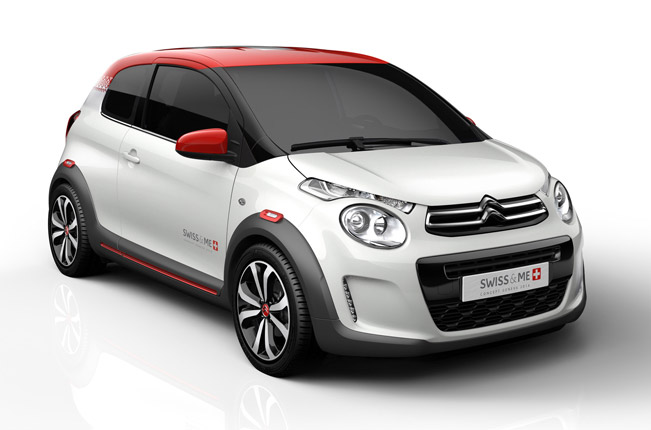 In the beginning of the week Citroen introduced the new 2014 C1 which was described as the "A Perfect Car for City Driving". It was also announced that the model will be unveiled in Geneva. Now, the brand is also disclosing that it will reveal also at the show a C1 based Swiss & Me concept.
The concept vehicle illustrates personalization possibilities for the car and also comes to pay homage to the city of Geneva, being "dressed" in the colors of the national flag of Switzerland. In fact, the Citroen C1 Swiss & Me Concept includes a Swiss flag on its roof.
The new model adopts a playful approach to the constraints of city driving. A bi-tone effect blends a red roof (featuring the Swiss flag), and a pearl white body. Splashes of red can be seen on the red wing mirrors, and they additionally complement the exterior styling of the C1 Swiss & Me concept.
Furthermore, the car also highlights the on-road performance of the 2014 Citroen C1, thanks to its wing extensions, large wheels and a central tailpipe. More information is set to be disclosed around the official debut.
Source: Citroen