2012 Citroen DS4 Just Mat Limited Edition
2012 Citroen DS4 Just Mat is the first limited series based on the second model in the DS model line. This is a limited edition version which, to be more precise comes, nine months after the official release of the CITROËN DS4. Moreover it is based on the Sport Chic finish with an original body colour, named Hickory Mat Brown.
In particular, the DS4 was launched last year in May 2011 and since then got circa 30,000 orders. It is undeniably an appealing raised four-door coupé, which combines the elegance and compactness of the coupe, with the versatility and space of a compact saloon. The new limited series are based on the same approach; however they are additionally based on the Sport Chic trim. Like the DS3 Matière Grise and DS3 Série Noire limited versions, the new 2012 CITROËN DS4 Just MAt has now the same Hickory Mat Brown bodywork, with colour-coordinated door rubbing strips and exterior door mirror housings. This limited edition sits on 19" Cairns alloy wheels and has xenon dual-function directional headlights.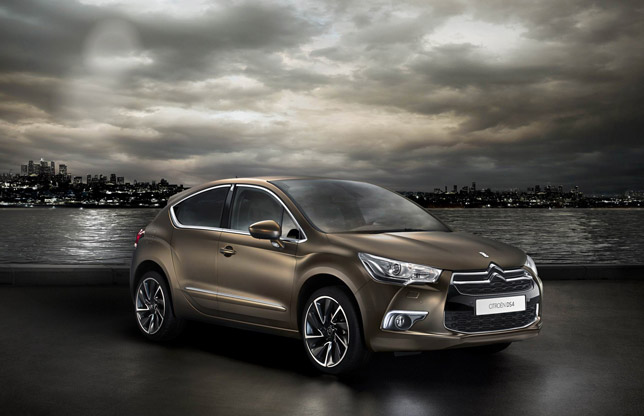 The limited series of 2012 Citroen DS4 Just Mat will be produced in only 500 units. This automatically leads to the consequence that there is also a lot of attention put in the interior of the car. The interior design features leather Club Habana upholstery, including the 'watch bracelet', which is a design specific to the DS line. In addition, the vehicle gains the eMyWay navigation system.
The CITROËN DS4 Just Mat ships with the THP 200 or HDi 160 engine, mated to a six-speed manual gearbox. Prices start at €34,950.
Source: Citroen