Citroen C-Elysee and Citroen C4 L extend the C range
Citroen C-Elysee and Citroen C4 L are the new models which are part of the Citroen's goal to extend the C range. They come with highly specific personalities, which are designed with a lot of style, technology, innovation and quality.
First, the 2013 Citroen C-Elysee has been developed with the aim to meet the expectations of the most demanding drivers and passengers. As you can see the car is very harmonious, prestigious and robust in styling.
Furthermore it has an innovative interior design which offers a spaciousness and comfort. The rear compartment is befitting of a saloon in the category above and the large boot offers 506-litres VDA - thanks to a 2.65m wheelbase.
On board, one can find comfort-enhancing equipment, which includes air conditioning with digital readout, to an MP3 audio system with Bluetooth®.
c will be equipped with the latest generation VTi 72 petrol engine. It combines great performance with excellent fuel consumption and durability. Furthermore, the model also benefits from new chassis and suspension development.
2013 Citroen C-Elysee will be at dealerships at the end of 2012.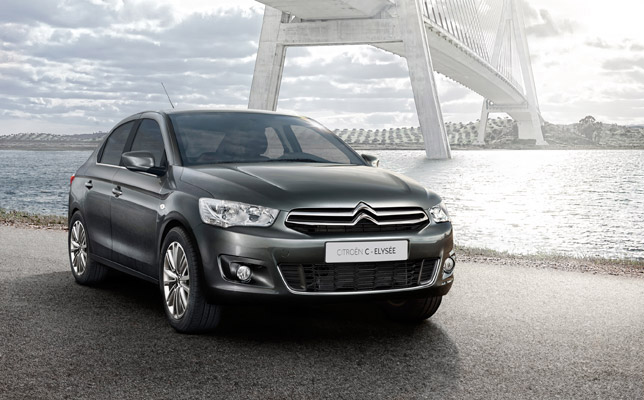 2013 Citroen C-Elysee
2013 Citroen C4 L is in fact positioned at the top of the C segment. It offers positive energy, style and elegance, range-topping finish, relaxing ride and standard-setting onboard comfort.
The elegant and dynamic lines at the front and rear are complemented by quiet and refined interior. The lounge-like rear compartment is the effect of model's long wheelbase. It includes wraparound seats, backrests inclined to 29° and headrests designed for added comfort.
Some of the innovative technologies included in this Citroen are hands-free access and start, touch-screen GPS, reversing camera, fully heated windscreen and air ioniser.
The vehicle is fitted with the latest generation petrol engines: the THP 150 and 170, and the VTi 135. All three can be mated to a new automatic and sequential 6-speed gearbox.
2013 Citroen C4 L will be at dealerships in the first half of 2013.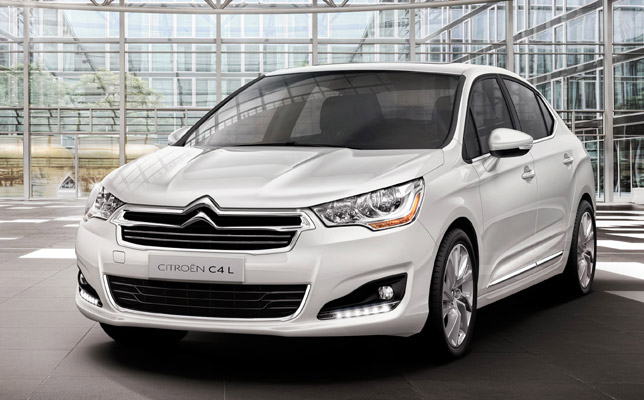 2013 Citroen C4 L
Source: Citroen