Citroen Tubik Concept at the 2011 Frankfurt
Citroen has announced rather strange car at the Frankfurt Motor Show, last week. The truck looks like it is coming from 2054, instead of 2011.
The gull-wing door is probably the most amazing part of Tubik, which also has a strange name… The vehicle is presented by a car-show girl with a space suit, headphones and a helm.
Inside, the vehicle has a lot of space, several seats and huge flat-screen monitor. Despite that, the colour theme is not so appropriate – purple, blue and some dark elements.
The vehicle stands on enormous shiny wheels fitted with futuristic tires.
The company didn't announce any further information about the engine or technologies, which are included in Citroen Tubik Concept.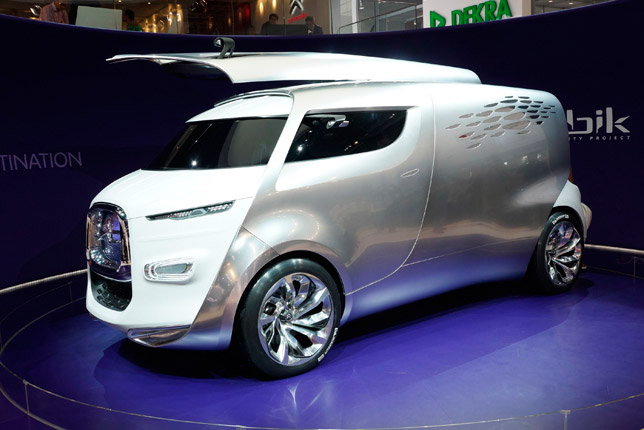 Source: Citroen