Daihatsu launches 'national cheaper motoring campaign'
Daihatsu is launching a 'National Cheaper Motoring Campaign' to highlight the low running costs of its cars.
And one lucky customer will have the price of his new Daihatsu reimbursed as part of the nationwide sales push.
The free prize draw is open to anyone buying a new car during August and September.
Daihatsu's entire 120-strong dealer network will be running the campaign supported by regional advertising and point-of-sale material.
At the heart of the 'National Cheaper Motoring Campaign' are four key Daihatsu attractions – excellent fuel economy, low Road Fund Licences, five-year warranty and proven reliability.
For example, the entry-level Sirion 1.0 litre supermini – which enjoyed a 54 per cent sales increase last year - returns 56.5 mpg Combined and qualifies for a £35 annual Road Fund Licence.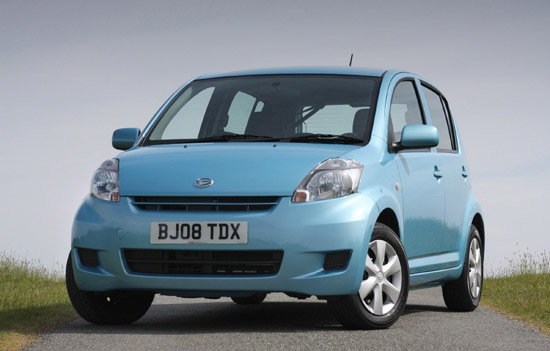 The Materia 1.5 litre mini-MPV is also frugal at 39.2 mpg Combined (manual), while the 'S' version of the Terios 1.5 litre mini-SUV qualifies for an annual £170 road tax.
Meanwhile, Daihatsu's new five year warranty introduced this year is proving a strong attraction to the brand with sales up more than 16 per cent year-to-date despite the difficult economic climate.
Daihatsu's five-year unlimited mileage warranty includes five years' UK roadside recovery. The offer is not transferable and applies to all retail sales. It runs until the end of the year when it will be reviewed.
Finally, the fourth pillar in the 'National Cheaper Motoring Campaign' is the consistently high scores given to both Daihatsu cars and dealer service by a variety of independent assessors.
The latest is from Which? magazine where its 'Car Awards 2008' placed Daihatsu in the top three for the most reliable car makers.
Paul Tunnicliffe, Managing Director of Daihatsu Vehicle Distributors Limited, said: "Our cars are perfectly tuned for these challenging times. Thanks to competitive pricing such as £7,995 on-the-road for our Sirion 1.0S, low running costs and proven reliability, Daihatsu is enjoying a great 2008.
"This latest campaign should help continue our growth where we expect to enjoy both repeat business from satisfied customers and new sales to those seeking excellent value for money."