DMC Ferrari 458 Italia ESTREMO Edizione 10/10 Revealed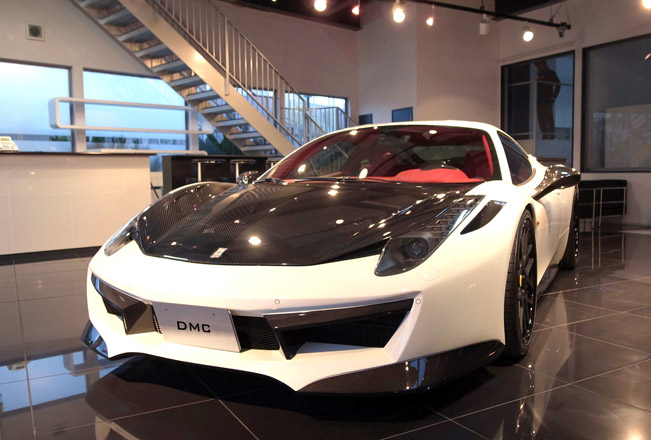 In the beginning of the week a very special tuning project was teased. We are speaking here about the DMC Ferrari 458 Italia ESTREMO Edizione 10/10. Now the German luxury refiner DMC is proud to officially reveal its new Limited Edition project.
In it, the DMC's engineers go the freedom to create the latest high-tech, without any boundaries. The vehicle is limited up to 15 highly exclusive sets world-wide. What is more, every third client will receive a Gold-Edition which features a Custom Owner Plate signed by the car's designer and an extra body part. The latter is kept in secret.
Of course, the Gold series kits are limited up to five units. To go further into details, the automobile is based on the base of the Ferrari 458 Italia. However, it now has enhanced power and a stunning new body. In addition to this, the car's weight was reduced dramatically due to the extensive use of carbon fibre.
The first example of this Limited Edition model was assembled by DMC's partner in Japan for a client in Tokyo. As one can see from the pictures it sports a completely new front fascia with modified air channels for better cooling.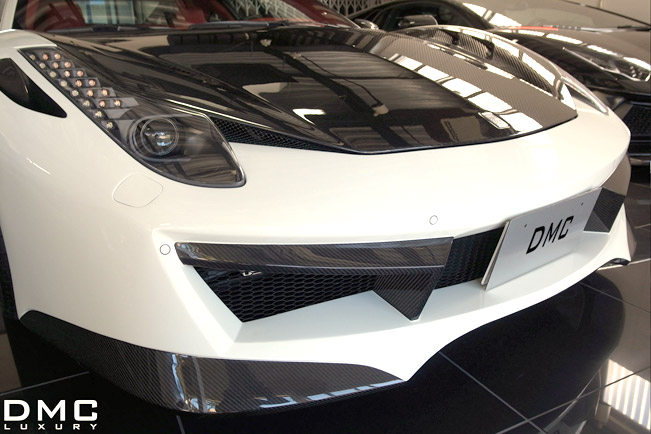 There is also added a new side-vented front hood as well as redeveloped side panels that smoothen windflow while adding an aggressive touch. At the rear, the carbon fiber in the massive wing spoiler creates additional dowforce. The total weight saving are estimated between 50-80 kg, when compared with the stock car.
Even more was done on this project. The tuner enhanced the performance of this Ferrari via optimized engine management, refined air-filter and professional exhaust system. The result is additional 22 horsepower and a total output of 592 hp (435 kW). The run to 100 takes only 3.1 seconds, while the top-speed clocks features additional 7 km/h (332 km/h).
Next, DMC also improved Estremo's suspensions by lowering the car to 30mm. There has been added also a remote controlled lift system which can raise the car to stock-height. DMC Ferrari 458 Italia ESTREMO Edizione 10/10 runs on forged wheels in sizes 9x20 for the front and 11x21 at the rear coupled with Sport tyres in sizes 245/35 ZR20 and 305/30 ZR21, respectively.
The interior of the vehicle was also entirely redesigned and it is wrapped in leathers like Sting-Ray. It also includes a plenty of Carbon Fiber, which makes it even more unique.
Source: DMC