DMC Shows Winged Huracan LP610 Cairo Edition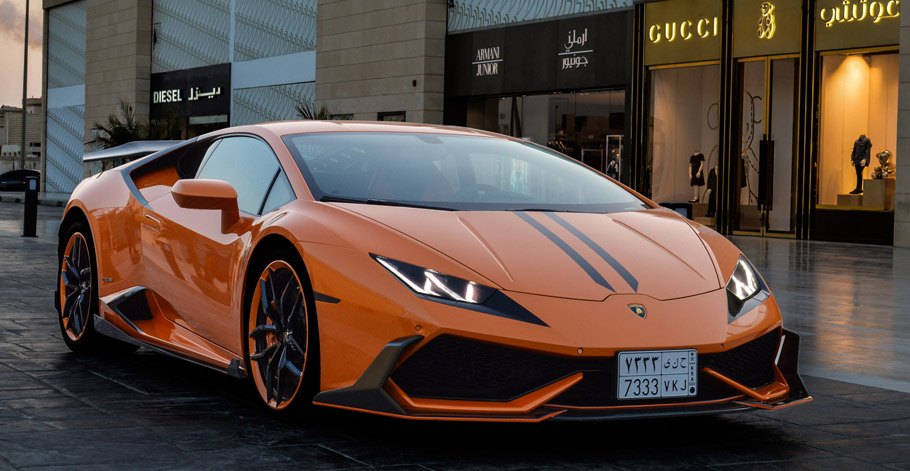 DMC has just sent us their latest project and we are impatient to show it to you. It involves the Lamborghini Huracan and it stands under the designation LP610 Cairo Edition.  The special project was made by DMC's division in the Middle East. The photos you see in this article are product of the work of the photographer Hexham Alsaigh. Although it is not as grandeur as the previous DMC Huracan with 1088HP, this one has its advantages.
Wing with Three Settings
One of the most characteristic components in this program is the wing spoiler. It is supported by a deck under it and. It can be adjusted to three angle settings, including Choose City Cruising, GT Track day or Fun Mode. Each mode was individually wind tunnel and CFD tested.
SEE ALSO: DMC Develops Stage 4 Program for Lambo Huracan that Gives it 1088HP!
Wheels & Tires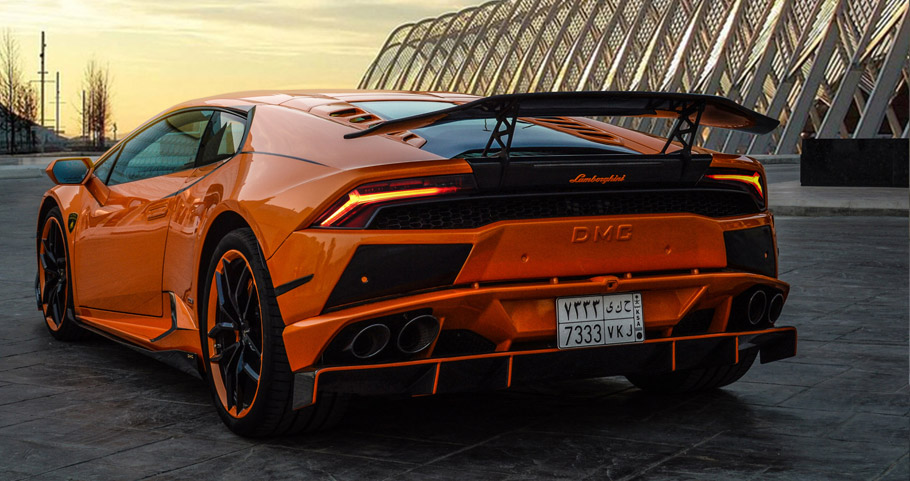 To make it even more attractive, the Middle East division of DMC decided to change the wheels of the Huracan. Hence they also needed to add new tires for the bigger alloys they intended to add.
As a result, the LP610 Cairo Edition runs on forged wheels in a 20″/21″ setup. By the way they are the widest sets in the market so far. To go into details, the front got a technical set up of 20×8,5-inch, wile the rear then showcases specification of 21x12-inch.
A proper set of tires is necessary, meaning that this DMC is using a 245/30r20 and 325/25r21 tire combination. Softer P-Zero application is possible as well.
Source: DMC