DMC Porsche 991 GT3 RS: genuine project made with passion [w/video]

The beautiful 991 GT3 RS gets a worthy pack
I love exclusive projects, especially involving passionate designers with taste for simplicity and class. An example is the DMC luxury studio, which is mostly famous for its tuned Lamborghinis and exhilarating Ferraris. Their latest work of art however, has been based on brand rather unexpected: Porsche.
The 991 presented here wears the custom pack proudly, because it immediately stands out. What does it comprise of? First to mention is the rear wing, which wears the DMC lions. By the way, there is an interesting story about these symbols: they originate from family's city of birth, Duesseldorf and represent the father and son, who founded DMC.
SEE ALSO: One-off Lamborghini Huracan spotted in Hong-Kong [w/video]
Furthermore, the kit also sports new spoiler, which is fully adjustable and comes with three modes: City, Cruise or Insane. Carbon fiber DMC deck lid and front and rear bumpers from the new material as well as front lip and side skirts, further highlight the fantastic appearance of the Porsche. In addition, the rear diffuser improves the road handling. There is a sad fact though: it is available only for the non-GT3 Porsches.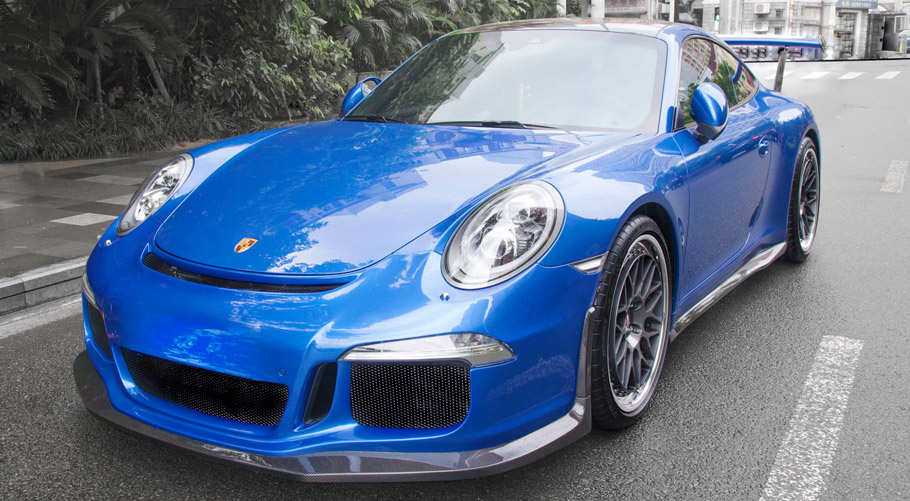 A stunning package, isn't it? Created with personal touch and attention to the detail, this project just needs to be spoken about. At last, there is a video which shows the tuned Porsche in real-life environment, so you can see how it perfectly fits the streets.
Video Source: YouTube
Source: DMC