Dodge Challenger receives new upgrade pack. Check it out!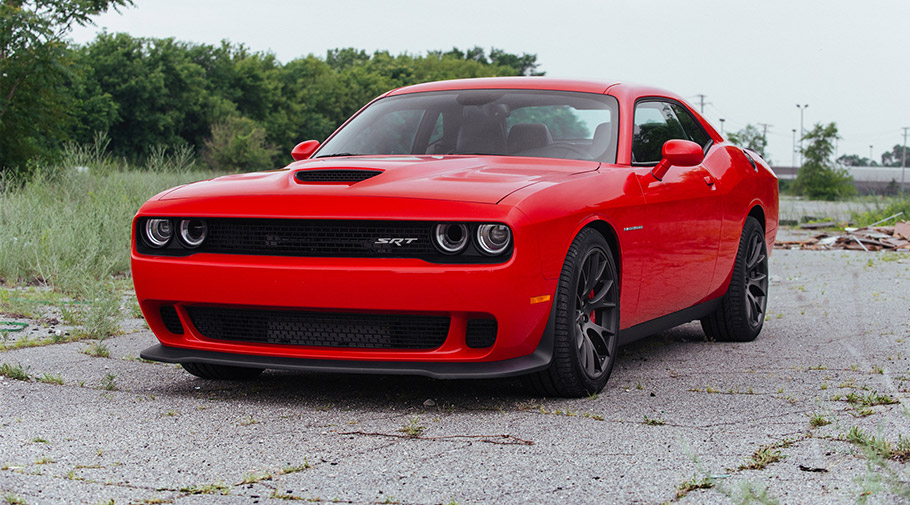 The New Dodge Challenger Scat Pack
If you are talking to any performance car enthusiast about muscle cars, the current Dodge Challenger SRT Hellcat is bound to get brought up. This modern supercar took the Mopar world by storm in 2016 with its retro-looks and incredible 707 horse supercharged V8 engine. Problem is that this new era muscle car is really expensive. With a starting price of $62,000, many Mopar enthusiasts can't afford a new Challenger Hellcat.
Fortunately, Dodge has a close second choice available. The name will sound familiar to those who were around about 5 decades ago.  Here's the story: from 1968 until 1972, Dodge offered the Scat Pack performance package in the Challenger and Charger R/T cars. The Scat Pack package included things like triple carburation, extra gauges, exhaust headers and bold colors. The Mopar guys at Brennan Dodge of Ruston, a local Chrysler, Dodge, Jeep, Ram dealer in Ruston, LA, tell us they were very popular models and genuine original examples are quite valuable today.
Today, we have the reincarnation of the famous Dodge Challenger Scat Pack. While it lacks the Hellcat SRT engine, it offers a not-too-shabby naturally-aspirated 6.4-liter Hemi offering a healthy 485 horsepower. The best part is that at a starting price of $37,995, it is almost half the price of the Hellcat. Through in another $4,800 and you can get the outstanding Shaker Package added.  For 2017, the shaker package intake hood protrusion, special graphics and lots of interior upgrades.  Let's take a closer look at the Dodge Challenger Scat Pack.
2016 Scat Pack Powertrain
As we mentioned, the Scat Pack offers a 392 cube V8 Hemi with 485 ponies and 475 foot-pounds of torque. For real performance enthusiasts a beefy six-speed manual gearbox and positraction differential are available.  Fuel efficiency isn't too bad either at 14/23 MPG. The Challenger Scat Pack comes standard with Brembo brakes and Bilstein sport suspension.
2016 Scat Pack Exterior
SEE ALSO: The Hellcat is back with 900HP and more aggressive than ever!
The styling of the Challenger Scat Pack is retro but tasteful. Like the originals, the 2016 is available in a variety of bold colors. For lighting, the front running lights and taillights are ultra-bright LEDs. The vehicle comes stock with bold 20-inch rims covered by Goodyear rubber.
2016 Scat Pack Interior
The dash offers plenty of vintage styling with a retro-looking gauge cluster and 8.4-inch infotainment display. With the Shaker upgrade, you get heated and ventilated leather seats, a power telescoping steering column and snazzy sport pedals.
2016 Scat Pack Tech
The control center of the Scat Pack package is the UConnect touchscreen infotainment system with full systems display and connectivity to multiple digital devices . To this one can add a $845 audio upgrade package with a 506 watt receiver, 9 alpine speakers and a powerful sub-woofer. Smart safety tech touches like Dodge's ParkSense rearview camera, hill start assist, rain brake support, forward braking alerts, and all speed traction control are all standard.
The Shaker-equipped Scat Pack makes for a very tempting Hellcat alternative. It may not have the nameplate or the insane power, but is much less expensive and it's a fine muscle car. We expect sales for 2016 model will be very strong.