Dotz Shift Celebrates Golf's 35th Anniversary With GTI Edition 35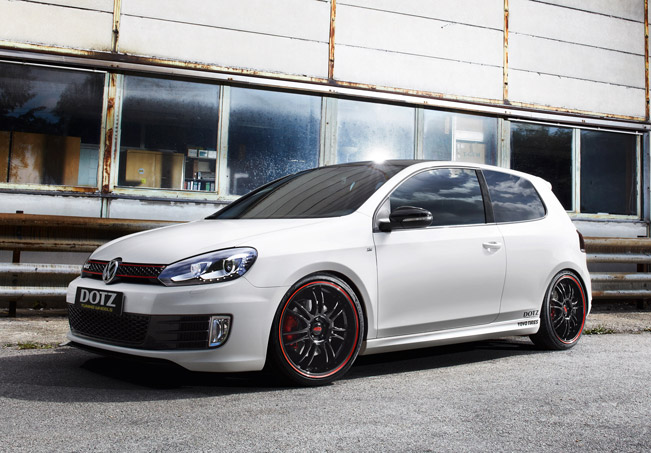 We have seen already couple of projects in the past two months by Dotz Shift and we were impressed. To keep the good speed the designers has released their third project, which comes to commemorate the 35th anniversary of the emblematic Volkswagen Golf.
As a standard, the GTI has been equipped with 235 horsepower (173 kW) and delivers a fueal economy rated at 8.1L/100km. Dotz Shift decided to give more power to the car in order to celebrate its 35 years of history making. Thus, they have adapted race catalytic converter, added Bastuck exhaust system and adjusted the engine via software.
The result is that this GTI has gained 100 horsepower more, resulting in a total of 335 (246 kW). Then the tuners equipped the car with H&R coilovers and track extension, which give the GTI particularly good grip.
In fact, Dotz Shift calls this project "racing-oriented Shift pinstripe red". The reason for this is that the VW boasts red lacquered pinstripes in the groove of the outer rim edge as well as a red inlay and logo on the black center cap.
The wheels are also sports-inspired. The star pattern formed by seven slender, edgy double spokes contributes towards a lightweight and aggressive look, while the deep lip adds the racing emotion. Particularly, the dimension of the wheels at the front and the back of Edition 35 is 8.0x19".
Source: Dotz Shift