Ferrari FXX Evoluzione on Sale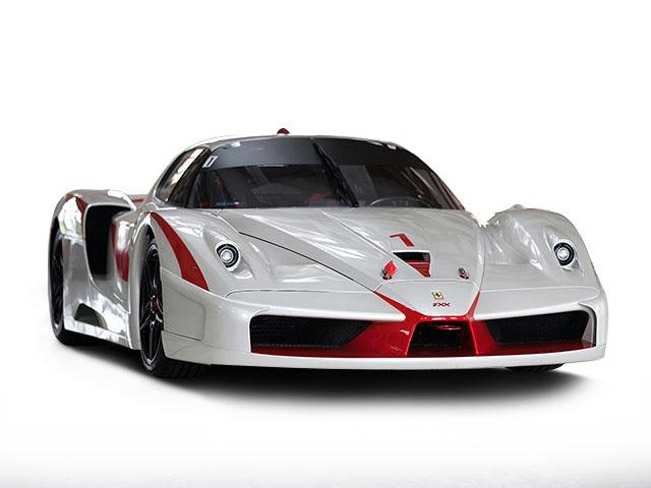 Miller Motorcars now offer an extremely rare Ferrari FXX Evoluzione. The hyper car does not have a price tag, but we expect seven figures, because only the optional Evo kit was priced at $300,000.
The Italian manufacturer has initiated the FXX program back in 2005 as a race-spec evolution of the Enzo. Two years later, the car was fitted with an Evoluzione package boosting the 6.3 liter naturally aspirated V12 engine from 800HP (588 kW) to 860HP (630 kW). The engine is connected to a 6-speed Semi-automatic transmission. 0-100 km/h in less than 2.4 seconds and a top speed of over 400 km/h (250 mph).
Some of the special features include a carbon fiber body over carbon fibre tub with rear alloy subframe. The brake system comes from Brembo -  CCM (carbon-ceramic) discs with 6-piston calipers at the front and carbon-ceramic discs with 4-piston calipers at the rear.
Ferrari produced 30 units of the FXX and only a few received the optional Evo kit. The model features a different livery and an updated rear wing. The gearbox is also updated to shift in just 60 milliseconds. Ferrari also altered the suspension and brakes together with the traction control which came with nine user-selectable settings.
This particular car has only 322 km (200 miles) on the clock!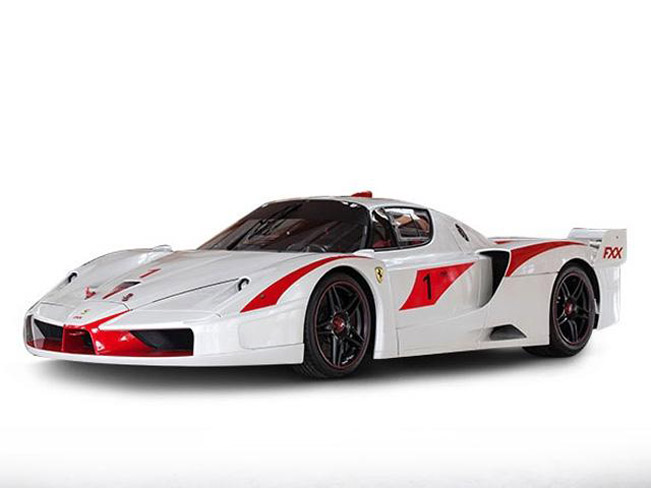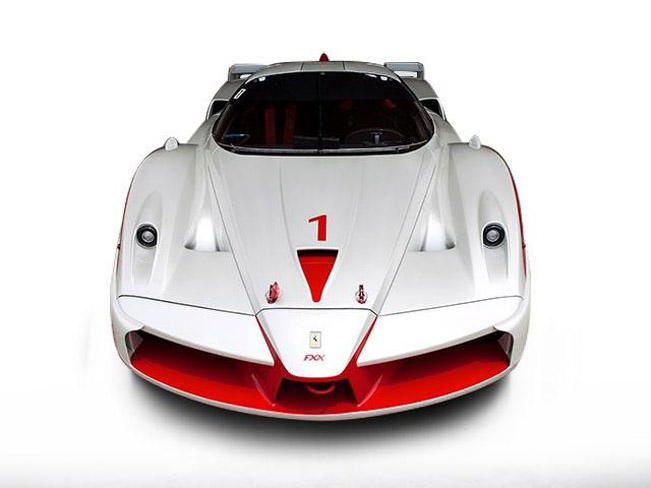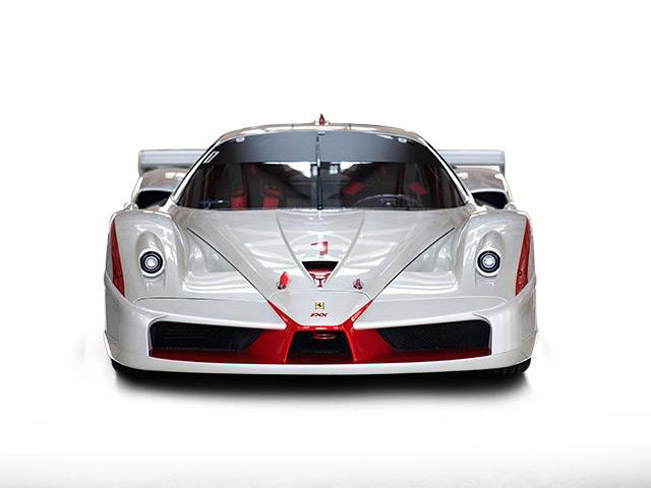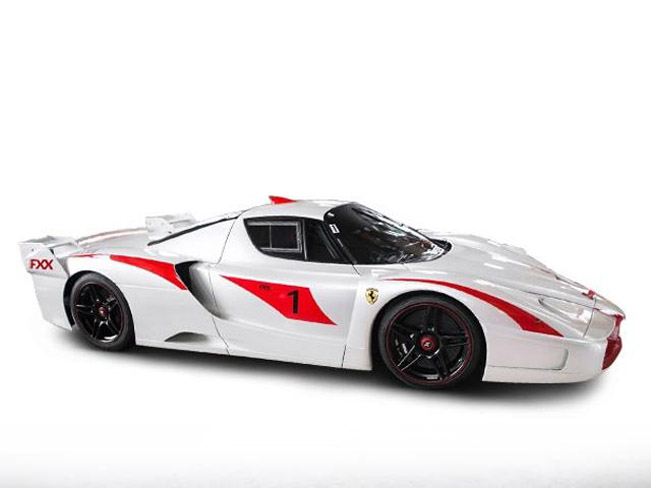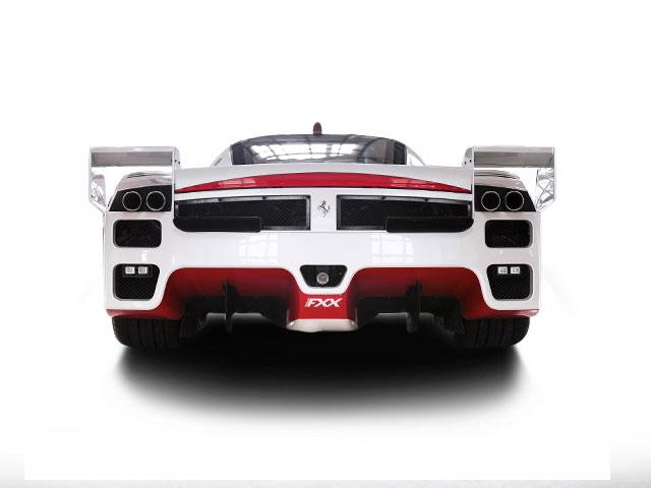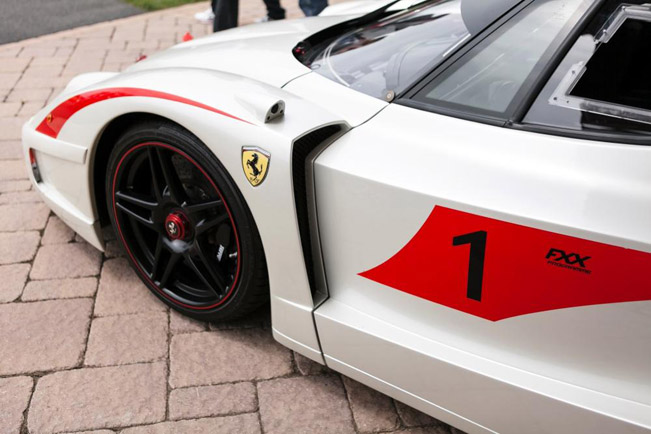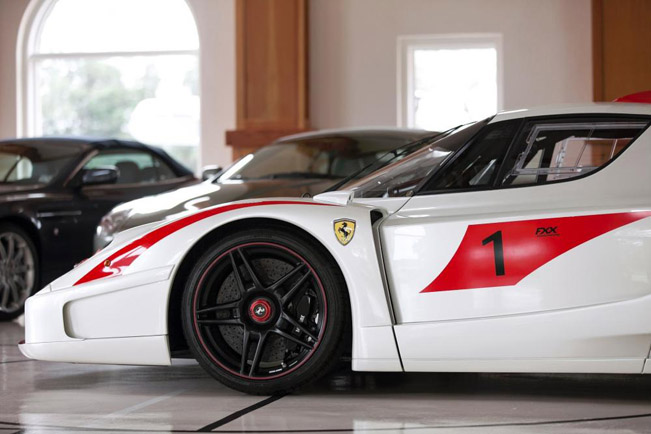 Source: millermotorcars.com