The more, the better: Ford Performance and the ever evolving F-150 Raptor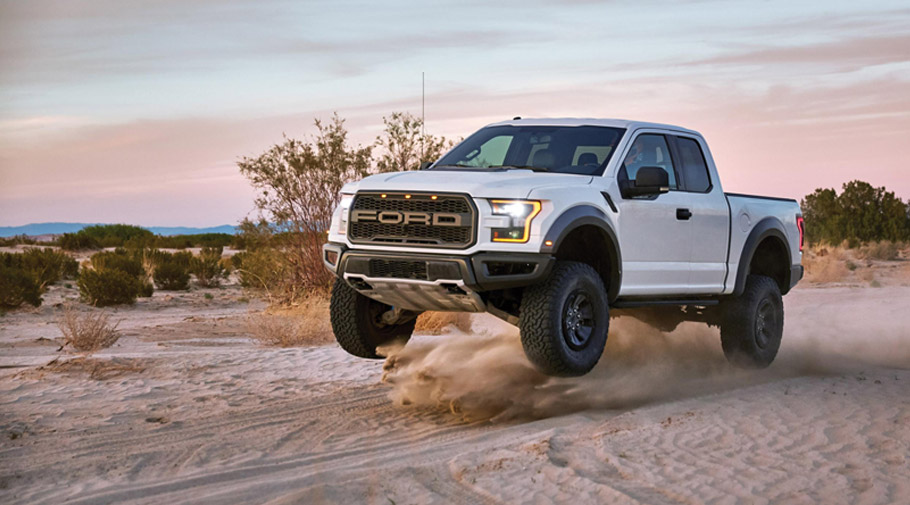 As you already know, Ford F-150 Raptor, believed to be the toughest, smartest and more reliable F-150 created ever, receives a set of FOX shocks: these are exclusively created by Ford and FOX teams to further enhance the flexibility and capability of the machine.
These are 3.0-inch FOX shocks add base valve piston with lower gas pressure, which results in more comfortable and smooth road ride. Also, the internal bypass in the front and rear shocks comes with nine zones that progressively manage the shock forces and further enhance the off-road stability and driver control. Also, the final zones act as hydraulic bump stops that send fluid through the top of the piston, while, at the same time, the shock is fully compressed. All this means that the Raptor is prevented from bottoming out. Sweet. This also means that the Raptor can maintain smooth and progressive ride control and leads to more confident driver behavior.
SEE ALSO: Ford Performance team showcases F-150 Raptor's flexibility [w/video]
In terms of growth, the FOX shocks add a total of 0.5 inches more, compared to the original ones. This also adds some more volume for increased heat dissipation and fade resistance. According to Ford, this "more" means 40% more. Cool, right? Furthermore, the two additional inches of suspension travel contribute to Raptor's a total of 13.9 inches of suspension travel distance. Or, in other words, this means about 15% more travel, compared to the original setup.
And if you are still interested in Raptor's components functionality, here's a sweet video for you. We believe you will like it!
Source: Ford Performance