Ford Ranger by MR Car Design: eye-candy and a beast at the same time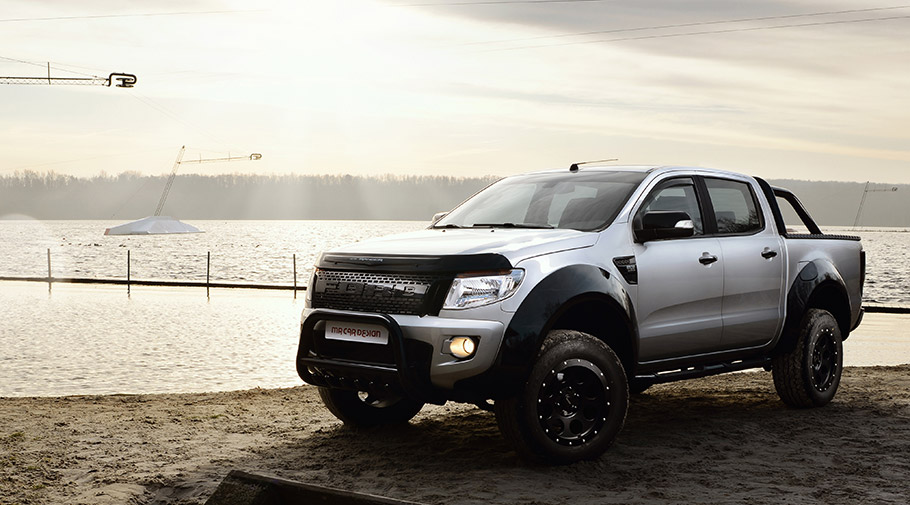 The well-respected professionals at MR Car Design from Erftstadt strikes again! As you may know, these fine gentlemen are a sort of magicians with incredible powers in the field of exclu-sive tuning and refinement of sports and luxury vehicles. And here they are proudly revealing their latest creation: Lifestyle. This is a Ford truck that has undergone some comprehensive tun-ing program and now catches the eye with some incredible features. So, let's waste no more time and see what this bad boy hides under the sleeves.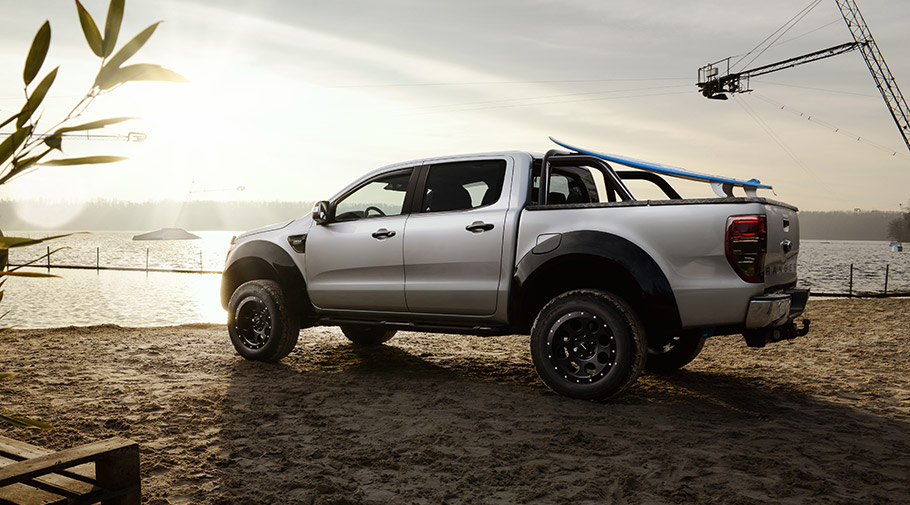 First of all, this thing is tall: it is with a total of 5 centimeters taller than the original and it also bears some kind of higher-mounted kit. The side bumpers are widened with a total of 7,5 centi-meters and additional 30mm spacer discs are geared to the four axle ends. Also, the team geared the vehicle with neat 9x18-inch wheels, wrapped by 285/60-18 tires. Long story short, this thing is massive. And muscular.
SEE ALSO: The Reasons Behind the 450 Horsepower of this BMW M3 E90 by MR Car Design
Also, we are pretty sure that Ford fans will be pleasantly surprised by this big guy: MR Car De-sign engineers and stylists have managed to keep these notable and menacing original Ford lines, but at the same time they have also added stylish and clean details. Indeed one of the most notable additions is the aluminum checker plate, covered in matte black. There are also other chrome parts in black vinyl and black. Cool. Definitely cool.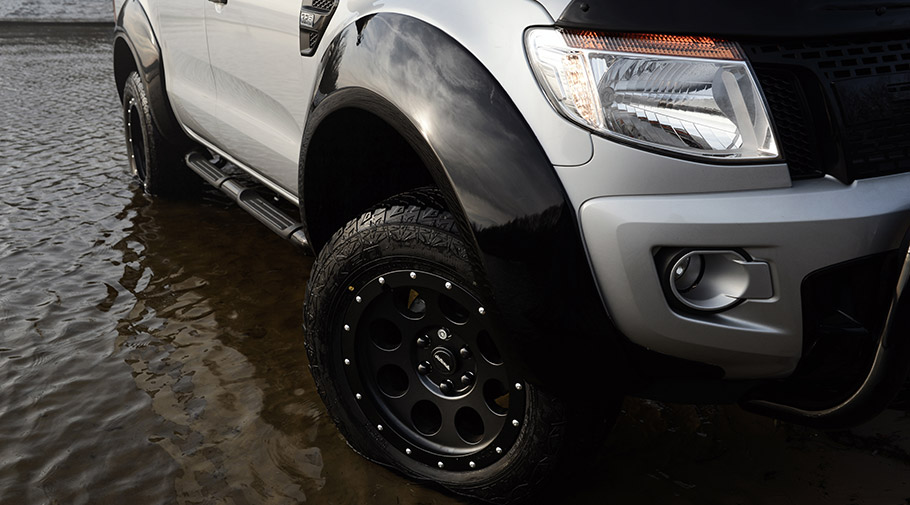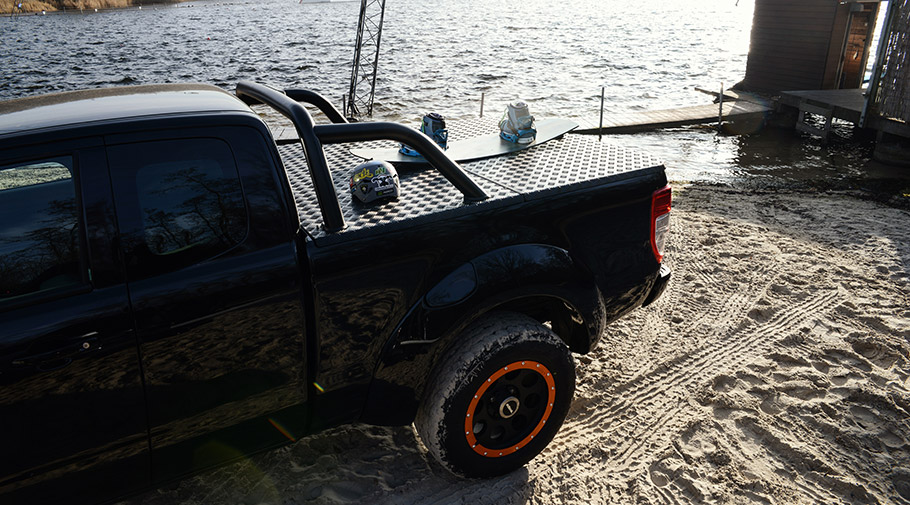 Source: MR Car Design