GTbyCITROËN UK debut at Festival of Speed
The striking GTbyCitroën supercar concept will make its UK debut climbing the famous 1.16-mile Goodwood Hill at this year's Festival of Speed (3-5 July).
Getting in some practice for the Festival of Speed, GTbyCITROËN has been busy completing laps of honour at both the Nürburgring and Le Mans 24 hour endurance races. The 2008 Louis Vuitton Classic Concept Award winner took to the Le Mans circuit this weekend with 150 cars for the famous parade lap.
The car first hit the headlines at the Paris Motorshow last October where the unique partnership between Citroën and Polyphony, designer of the driving simulation game Gran Turismo5 on the Playstation 3, unveiled the real world replica of the digital vehicle.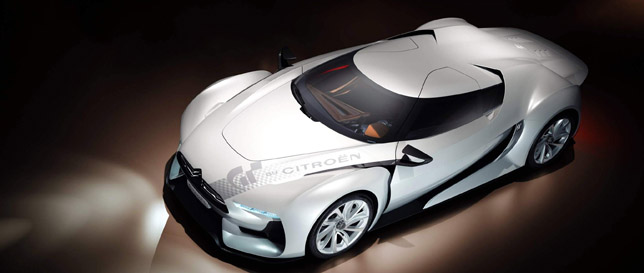 Measuring nearly five-metres long (4.96m), and just over a metre high (1.09m), the GTbyCitroën is characterised by a large wraparound windscreen which flows into the roof and on into the rear mobile airfoil. The dynamic supercar feel is further enhanced by wide air intakes, a flat underside, rear air-diffuser, clear-cut horizontal headlamps, gullwing doors and diamond-effect 21 inch aluminium wheels.
The GTbyCitroën will climb the Goodwood Hill as part of the Sunday Times Supercar Run.