Honda BR-V Prototype Is Coming Our Way!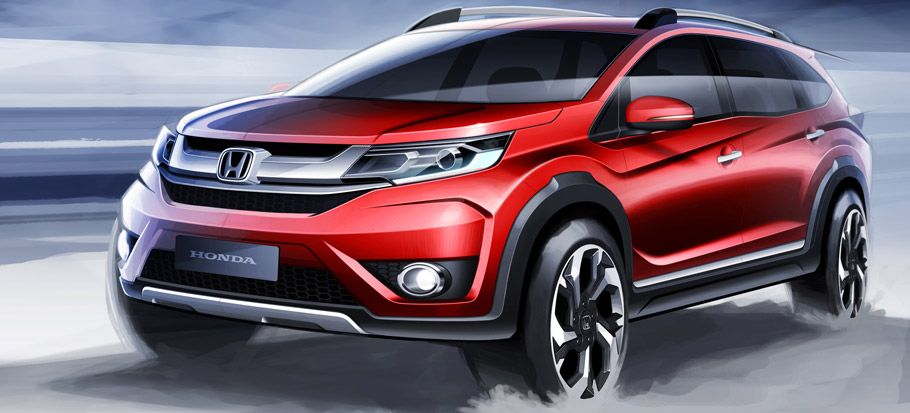 Honda BR-V Prototype is shown here via official sketches by Honda Prospect Motor. The vehicle will make its debut at the Gaikindo Indonesian International Auto Show 2015, held in Tangerang, Indonesia, 20-30 August. It sounds like a motorsport heaven. Ten days with the latest releases and innovations in the automobile world. But let's focus on the Honda BR-V Prototype.
This is a latest generation crossover vehicle, that will serve for many customer needs. Created especially for the Asian market, the BR-V is a product of Honda R&D Asica Pacific Co. Ltd and P.T. Honda R&D Indonesia. And the vehicle (as any other Honda unit) looks good, confident and ready to dominate the road.
The beasty side of Honda BR-V Prototype
What we can see from the sketches, the Honda BR-V Prototype will come with some really aggressive design, both looking confident and defiant. And massive. Really massive. The rear continues this aggressive concept with interesting lines and schemes, while the sides demonstrate these really nice and elegant lines. And the wheel design is the one thing, that completes the overall aggressive, yet stylish affair. Beware, there is a beautiful beast coming our way!
SEE ALSO: 2016 Honda Fit And the Success Story. Will it Continue?
The engine of the BR-V will be a special 1.5-Liter gasoline unit, that will ensure, that the aggressiveness will not only end up with the looks, but will also continue with the performance. Honda team really went for some sporty feel, but at the same time paid some attention to the fuel economy, which in this case is expected to be more than wonderful. But we will see about that. Furthermore, the Honda BR-V Prototype will be available with two transmissions. The only thing, that will stay unchanged is the safety system. Sadly, Honda team decided to gear the BR-V with the standard safety equipment. Yes, the one, that every Honda vehicle gets.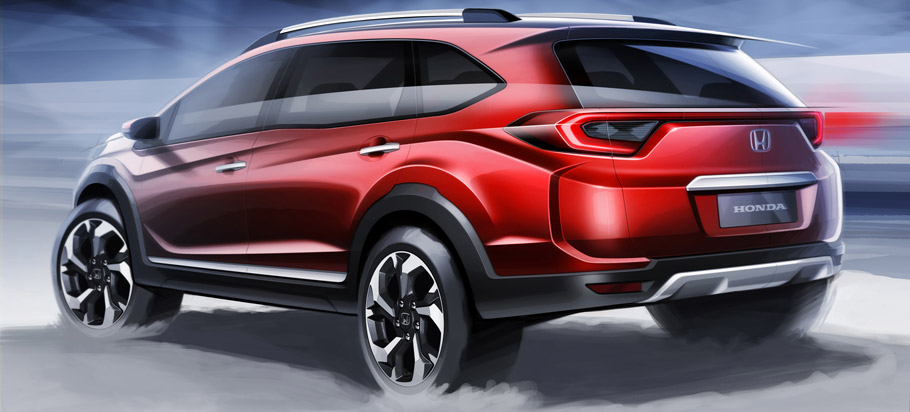 However, the Honda BR-B Prototype will offer some wonderful performance, comes with beautiful looks and with improved fuel efficiency. So, for further information stay with us!
Source: Honda