2015 Honda Civic Type-R Order Book is Now Open!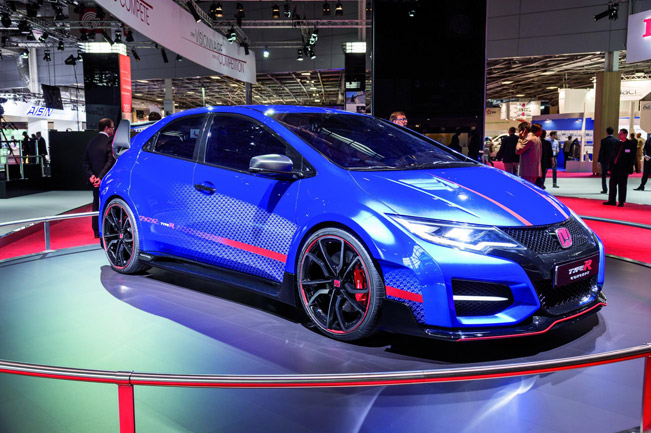 2015 Honda Civic Type R is probably one of the most awaited cars! The wait will be soon over, because Honda has just announced that the iconic model is on the starting blocks and it is gearing up for its 2015 launch. The demand is unprecedented and for this reason those customers wanting to be one of the first behind the Type R steering wheel can place an order with a deposit at their local Honda dealer. Unfortunately, this option is only possible for the UK.
The new hot hatch will be in the showrooms next year. Honde promises that this will be the most extreme and high-performing Type R in the 22 year history of the red 'H' badge. In addition, it will bring about the beginning of a new performance era for the brand.
2015 Civic Type R was developed and engineered for European drivers. The new model will also mark the debut of the new '+R' button. It is positioned to the side of the steering wheel. With one press, it activates the '+R' mode, which delivers the most exhilarating driving experience.
Furthermore, the engine responsiveness was improved, the torque-mapping changed and therefore the performance is more focused and aggressive. In addition, the steering becomes more responsive and together with the four-point Adaptive Damper System, the car delivers the exceptional handling experience.
The new generation Type R will be driven by a 2.0-litre i-VTEC engine. This unit generates more than 280 horsepower (205 kW), hence delivering unmatched performance when compared to the previous generations. The engine will be coupled with a six-speed manual transmission.
2015 Honda Civic Type R is scheduled to arrive in dealerships during 2015.
Source: Honda