Hyundai Santa Cruz Crossover Truck Concept Took Prestigious Award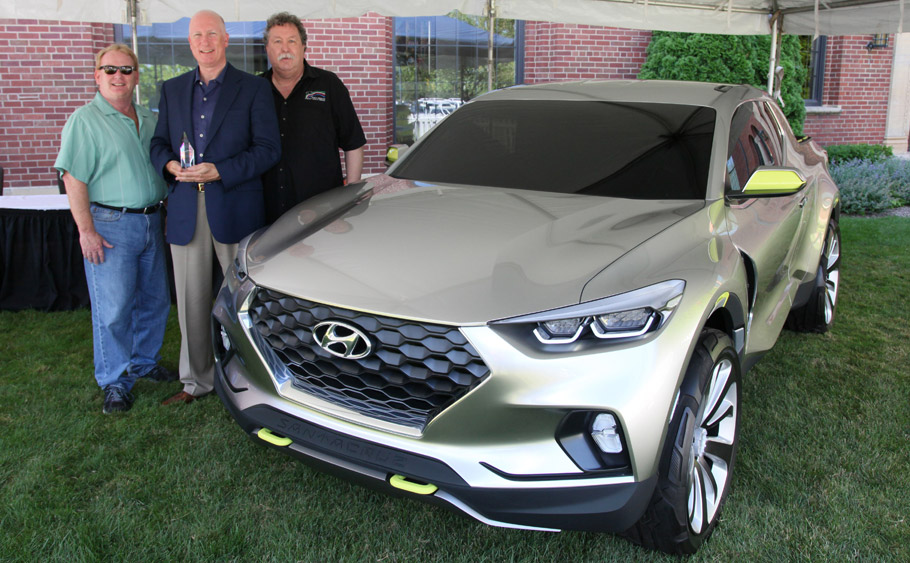 Hyundai Santa Cruz won the Concept Truck of the Year award at the 14th annual North American Concept Vehicle of the Year Awards at the Concours d'Elegance of America. The vehicle kicked off 2015 with surprising debut at the North American International Auto Show in January and quickly gained some incredible popularity
The Santa Cruz was recognized as Concept Truck of the Year for its design, style, materials, technology and market responsiveness. In fact, the vehicle won more scores than Kia Trail'Ster and Mitsubishi GC-PHEV. And at the end, the prestigious award was presented personally by Mark Phelan, a well-known auto critic at the Detroit Free Press and NACVOTY juror.
SEE ALSO: 2016 Hyundai Tucson Comes With Four Trims and Numerous Goodies
As you might know, NACVOTY awards recognize vehicles mostly for their shape and the chase of some next-gen future designs. There were more than two dozen jurors, who participated in the complex process of choosing this year's best vehicle. In fact, there were a total of 30 cars, each introduced to North America during this season's auto show in Los Angeles, Detroit, Chicago, Toronto and New York.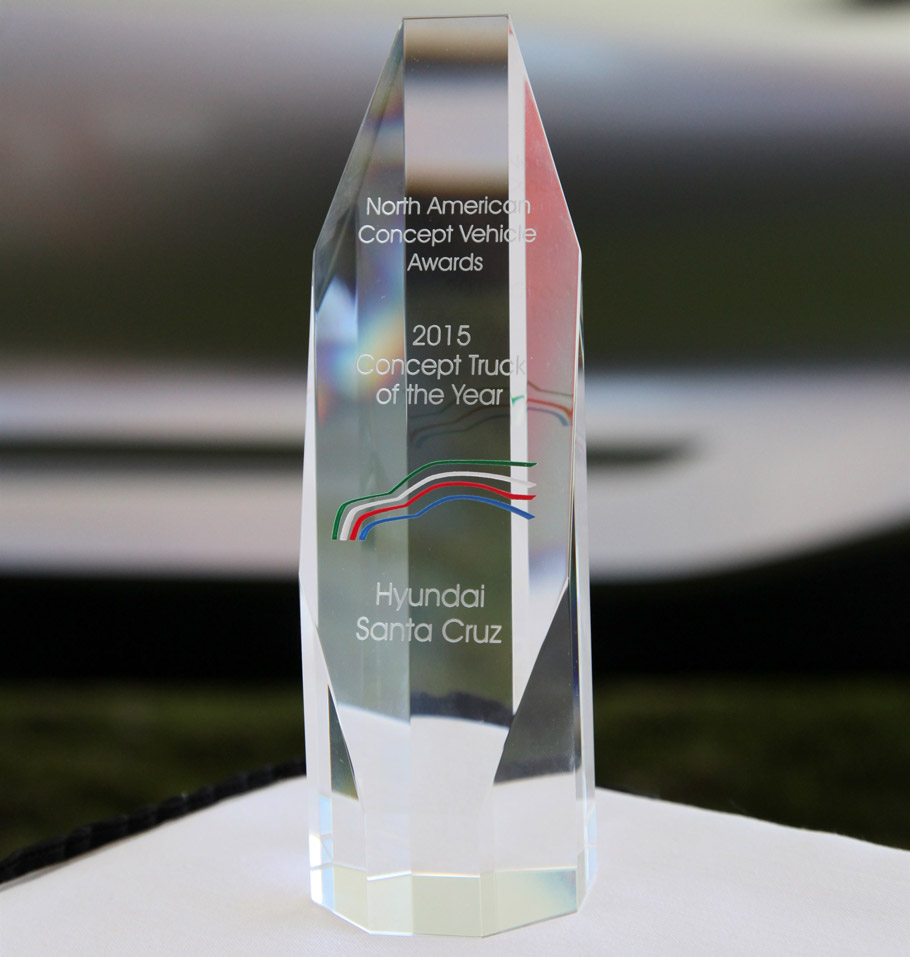 The Santa Cruz is what the light-truck category needs - loads of style for people without big loads
Hyundai Santa Cruz crossover truck concept
The Santa Cruz concept demonstrates completely different interpretation of truck utility for the latest generation of buyers. The concept is crafted to meet the growing needs of drivers, who Hyundai calls "urban adventurers". The idea behind the truck is to bring some flexibility, as it comes to work-life professionalism and to a variety of outdoor activities. And all this promised without the usual compromises for this class of vehicles. Or at least the Hyundai team says so. In fact, the Santa Cruz concept looks compact, but offers four doors and seating for five, feels massive and is unexpectedly flexible. So, despite the stylish looks, Hyundai team promises and some nice performance. Nice.
Source: Hyundai