Infiniti Offers First Glimpse of Q60 Concept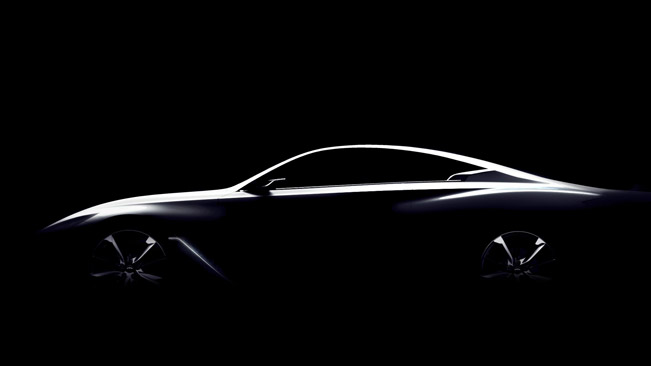 Infiniti is rolling out one teaser after the other. The company has released an image of the future Vision GranTurismo Concept in the beginning of the week. It is today that Infiniti gives us an intriguing first look at the premium sports coupe concept called Q60 Concept. The car is scheduled to be on display at the 2015 North American International Auto Show (NAIAS) in Detroit, which will begin in January the 12th.
The teaser shows only the sides of the car, emphasizing its muscular lines. The silhouette of the Q60 Concept is pure and features well-defined contours. In addition, it seems that the overall proportions speak of a performance coupe.
The same impression leave the full-sized wheels placed out at the corners of Q60. Some parts of the car, especially towards the rear, strongly resemble the Q80 Inspiration. The latter was revealed at the Paris Motor Show in October.
Q80 Inspiration is powered by a downsized twin turbocharged 3.0-liter V6 and a hybrid electric engine. The total output is 550 hp (404 kW). Despite this, the car is still capable of returning 5.5L/100km (42.8 mpg) and 129g/km of CO2 emissions. We are wondering what powertrain we are to see in the Q60?
Going back on the current topic, the Q60 is the latest concept builds on the language seen on recent Infiniti concept cars. With it Infiniti absolutely clearly states its future visual philosophy and the design consistency which is to be a key ingredient of products in the future Infiniti line-up.
Source: Infiniti