INFINITI QX80 is the winner at the NEMPA show!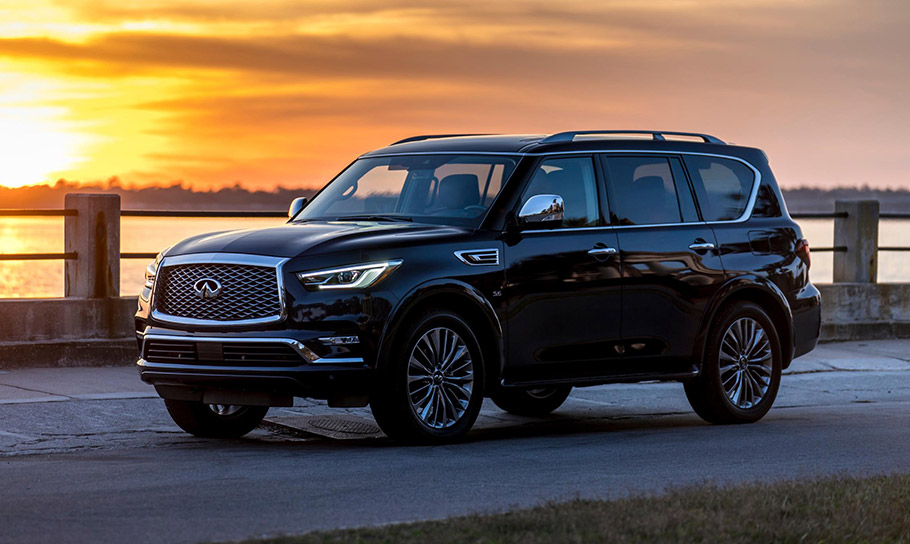 INFINITI QX80 is named 2018 Best in Class in Full-Size SUV category by the prestigious New England Motor Press Association (NEMPA). The vehicle was chosen for its premium interior features, comfortable atmosphere and of course, the new 5.6-liter V8 power unit that offers power and refined driving experience.
What NEMPA jury was looking for is a vehicle that offers combination of winter-specific features and utilities, along with dynamic qualities of the drivetrain system and safety additions. As you might know, the new 2018 INFINITI QX80 pushes the boundaries of the market by presenting an advanced new engine, engineering solutions and refined aesthetics.
Furthermore, INFINITI's flagship SUV comes with spacious cabin, crafted with high-quality materials and components and features many hand-crafted finishes and assist-technologies. And given that it incorporates the capabilities of Hydraulic Body Motion Control technology and comfort-oriented suspension system, this latest addition to the family assures enhanced driving confidence, control and comfort.
SEE ALSO: Toyota reveals GT 86 Blue Edition model
Also, the QX80 is available with list of goodies that aid the driver in any given situation: there are advanced and revised versions of Lane Departure Warning and Prevention system, Intelligent Cruise Control, Distance Control Assist, Predictive Forward Collision Warning, Forward Emergency Braking, Blind Spot Warning and more.
So, how do you like the latest INFINITI SUV? Do you think that this is the rightful winner at the event? Write down in the comment section below!
Source: INFINITI