Infiniti Makes Gran Turismo's Concept a Real Thing [VIDEO]

When a dream becomes reality, cars from video games become full-scale models, or even better – fully functional vehicles. Believe it or not, the Infiniti Concept Vision Gran Turismo has just stepped out of the virtual world into ours, and it looks breath-taking! The real-life car is called Infiniti Vision GT Concept and has nothing to differentiate it from its video game sibling.
The veil has just been lifted and so we get the impression of the future design language of the company. Hopefully. Being created for the latest Gran Turismo 6 PlayStation 3 racing game, the car has all the dramatic looks and features that make it ready for a competition.
SEE ALSO: Infiniti Lifts the Covers Off: Concept Vision Gran Turismo is Here [VIDEO]
The real car was designed with the help of the creators of Gran Turismo, which in fact began as global competition to "design a pure Infiniti GT car." The winning team was this at Infiniti Beijing, which has staked on beautiful but aggressive design with powerful and audacious shape.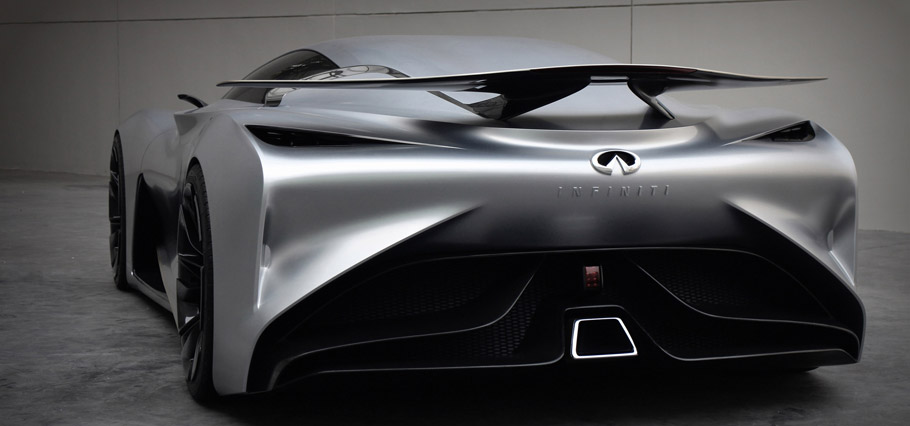 The team also added some Chinese influences to the concept. Precisely, the fluid movement and the delicate gradation of the body are elements inspired by Chinese calligraphy. It is also said that the character lines of the car reflect the dynamism of the Chinese country.
As a result, we have a true sports car, powerful looks and menacing stance. And it is now all real.
Video Source: Infiniti
Source: Infiniti