Lexus Demonstrated the LF-FC Concept At the 2015 Tokyo Motor Show

Lexus unveiled the special LF-FC Concept vehicle at the 2015 Tokyo Motor Show and demonstrated its future plans for concept, technology and design. The vehicle comes with high output fuel cell system and special rear-wheel-drive system. All the innovative technologies incorporated in the LF-FC Concept do contribute for high torque distribution, along with dynamic handling and neat stability.
The LF-FC features and sweet styling theme, incorporating the Lexus "L-finesse" design philosophy. The styling package also includes and especially created grille with unique design and floating "L-shape" daytime running lights. The rear further catches the eye with redesigned taillights that adopt the same "L-shape" theme, while the dynamic 21-inch aluminum wheels with carbon-fiber elements fulfill the exotic looks of the car.
SEE ALSO: Lexus Team Asks You How Many Are The Roads to the Top?
On the other hand, the interior is especially designed to offer a comfortable and yet futuristic environment. But along with the comfort, the cockpit is also functional and driver-focused. In fact, the cabin is designed in two sections, top and bottom. The front seats are especially designed to appear to be floating, while the rear ones offer ample head and knee space for relaxation.

And along with the beautiful interior design, the Concept comes with advanced interface that can be operated with simple hand gestures. There are small and sweet holographic images on the centre console indicates how the system understands the gestures and also offers reprogramming them.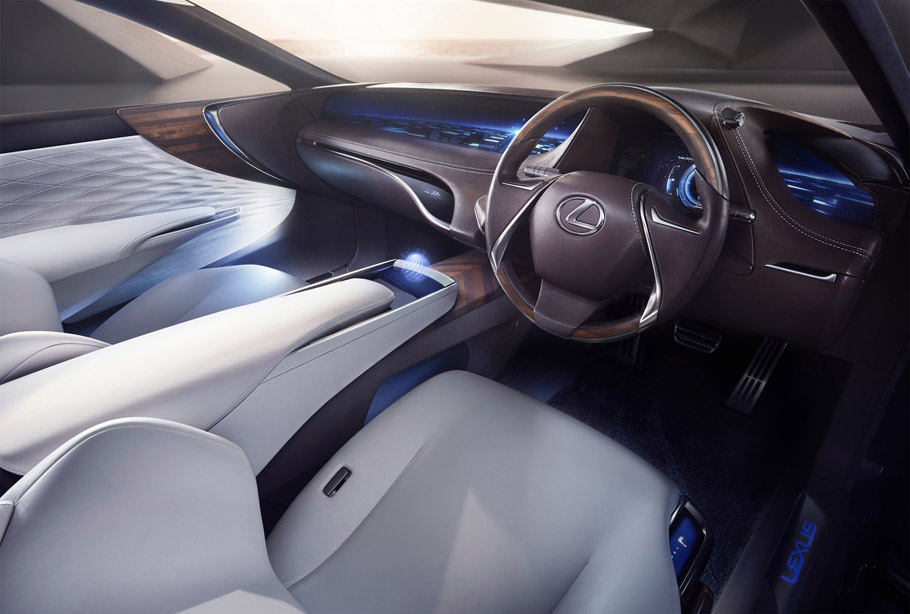 Furthermore, the LF-FC machine also features advanced automatic driving technologies that include elevated traffic environment recognition, prediction and judgment function and numerous more.
Definitely, this concept went beyond the ordinary design and technology. Lexus team really tried its best to deliver us a vehicle that will demonstrate how the future will look like.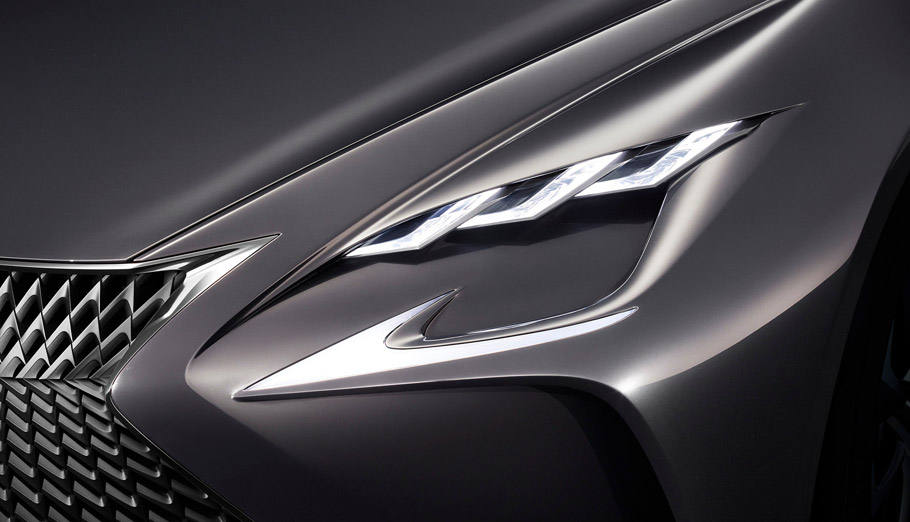 Source: Lexus