Lexus teases the new 2019 UX machine. It looks as good as it sounds! [VIDEO]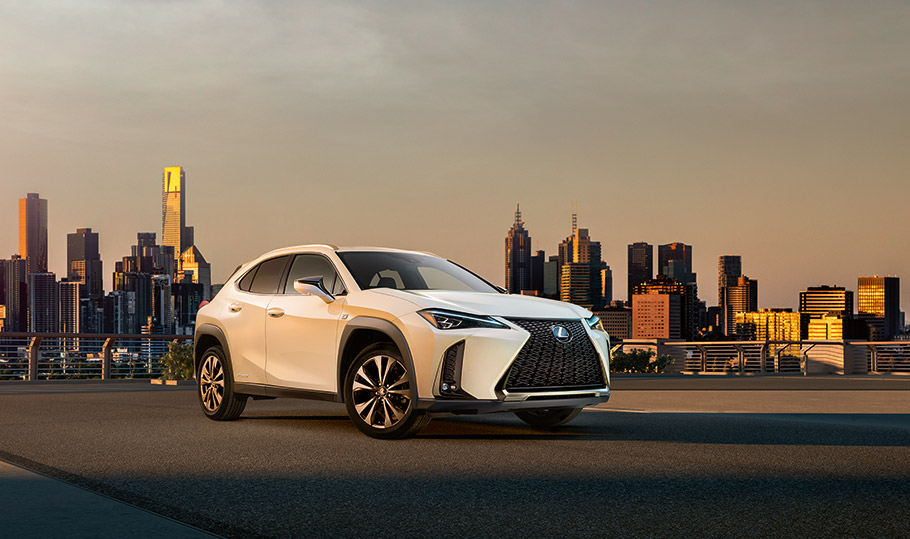 Lexus has finally revealed more details about the anticipated UX urban compact crossover. Prior to vehicle's world debut at the Geneva Motor Show, fans and critics have the chance to witness what this machine is all about and review its features and capabilities.
The revealed visuals and video showcase a rather bold and muscular design. Of course, as a SUV the UX demonstrates voluminous body shape and clean, straightforward lines and curves. What catches the eye is the design of the front-end. The massive grille and the large side lights do contribute to the overall menacing stance of the beast. This expression is further enhanced by the elegant front bumper curve – it is stylish and contemporary at the same time. In terms of rear styling we have still not seen much, but the thing that was revealed is simply astonishing: the red line that works as backlight place. Simply incredible!
SEE ALSO: Alpine to present two beauties at the Geneva Show. Check 'em out!
In terms of interior styling, Lexus team promises cozy cabin, handy technological features and the most important – ample space for driver and passengers. This is by far what we have managed to witness about UX's cabin. Hopefully, these would be just the preacher of what's coming next.
Lexus will make its press conference at 10am on 6th of March on the Lexus stand in Hall 4 at Palexpo. We do remind you that there will also be the new Head of Lexus Europe, Pascal Ruch and the UX Chief Engineer Chika Kako.
Source: Lexus
Video Source: YouTube
Channel Source: DPCcars