MANSORY Further Refines Porsche Macan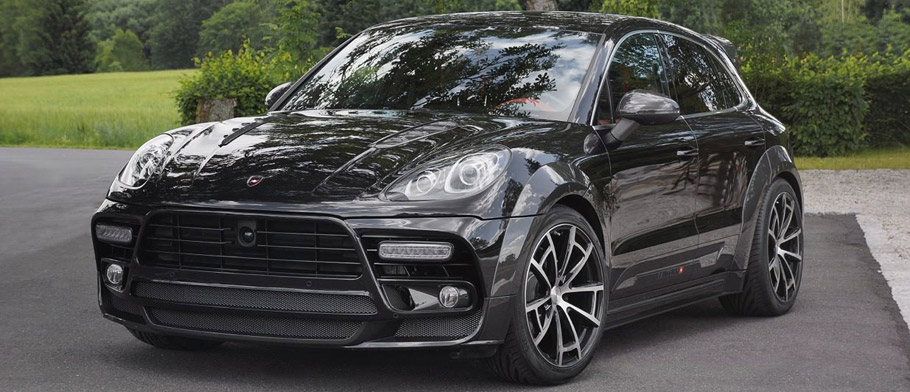 MANSORY Porsche Macan is the next tuning featured for today. It seems that Fridays are tuning days, since many of the companies send us information with their latest projects exactly on this day of the week. Nothing wrong with that, of course, since it is always nice to see how other people envision some of our favorite cars. So, now we show you MANSORY's variant of the Macan.
This Porsche comes in gloss black exterior color and features a lot of carbon fiber – not only on the outside but also on the inside. The German-based tuner also added a lot of fine details, which make the vehicle more special and individual.
Exterior

In terms of exterior, the Macan received entirely new front fascia. This has been achieved with the addition of a new grille entirely in black. In addition, the tuning experts also added new LED daytime running lights and complemented them with dual fog lights.
SEE ALSO: MANSORY Uprates Porsche Cayenne Turbo S to 620HP via Simple Plug & Play
As you can see from the pictures, the hood also looks a bit different. That's right; it has been also redesigned and now includes a couple of air extractors and air intakes with new form.
In addition, the appeal of the car in general looks a little bit more aggressive. This is due to the massive wheel arches that are housing in-house made 22-inch wheels in bi-color treatment (silver and gloss black). At the sides, we also see new side skirts and carbon fiber rearview mirrors.
Continuing to the rear end, the experts decided that this Macan will look more menacing with carbon rooftop spoiler and rear diffuser as well as a bumper housing quad exhaust pipes.
Interior
Inside, MANSORY Porsche Macan has been entirely reupholstered and decided in bi-color design. The choice here is black and contrasting red, which we can see implemented on the seats, dashboard and the steering wheel.
In fact, the steering wheel has also received a lot of carbon fiber. The lightweight element was also featured on the dash. Below the waistline, there are floor mats in black and red carrying company's logo as well a special aluminum foot pedals.
Source: MANSORY via Facebook