Maxi-Tuner Porsche 991 Turbo and Turbo S with Maxi-Power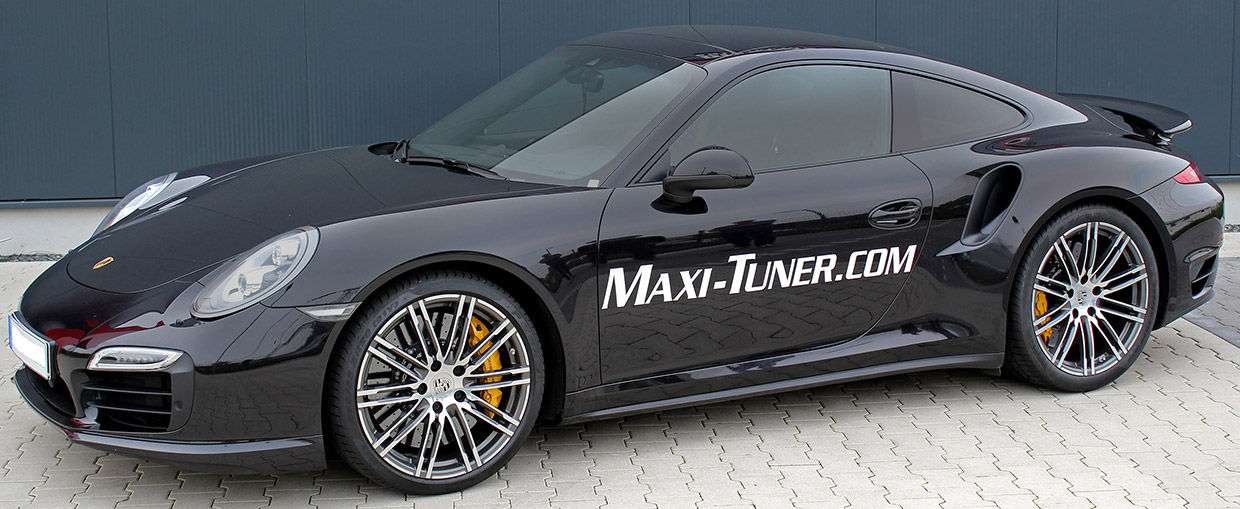 Based in the town of Gau-Algesheim in the Mainz-Bingen region of Germany, Maxi-Tuner company has set its eye on two flagship Porsche models. Here we are talking about Porsche 991 Turbo and Turbo S precisely.
Thanks to the "MaxPower" upgrade, the cars arrive with enhanced power and torque. Maxi-Tuner, then, manages to pump the mighty 3.8-liter twin-turbo flat six engine with additional 60 HP and 100 Nm.  As a result, the final power output of the Turbo is 580 HP with 760 Nm of maximum torque, while the Turbo S has 620 HP and 800 Nm of peak torque.
Still, there are no changes in relation to the engine safety functions which means that if the sensors detect overheating or the slightest possibility of detonation, the system defaults to the factory engine protection protocols thatslow down boost and ignition. Fault diagnostic and service regimes are intact as well which makes it easier for customers to uninstall the upgrades and bring the car back to its initial form.
To continue with, Maxi-Tuner 991 Turbo S test car is also fitted with an in-house developed stainless-steel sports exhaust system. It is able tooptimize back-pressure for more power. The system also has a much better soundtrack and comes with a TÜV-test report.
Benefiting from suchaddition, Porsche Turbo S test car demonstrated a maximum output of 635 HP and 864 Nm of torque on the dynamometer. The 0-100km/h sprint was covered in just 2.8 seconds which showed a 0.3-sec improvement. Top speed was refined too and jumped by 10 km/h to 328 km/h.
Source: XMedia-Group