Mulsanne Grand Limousine by Mulliner: Refinement Beyond Measure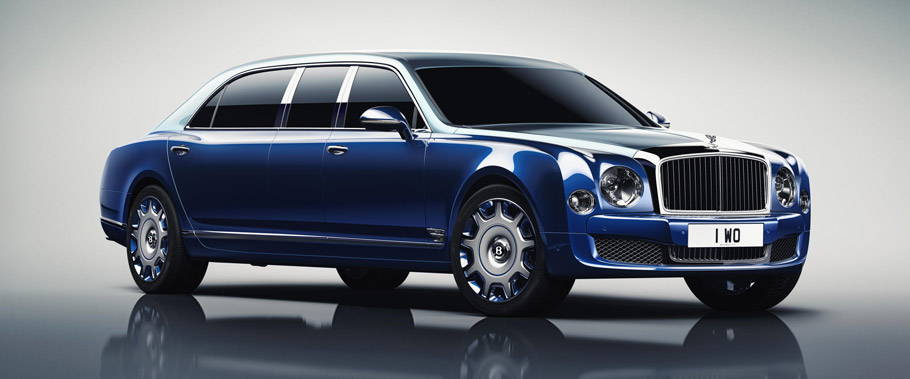 Bentley revealed the Mulsanne Grand Limousine by Mulliner at the 2016 Geneva Motor Show today. This ultimate expression of luxury, technology and craftsmanship sets new benchmark for individualization and refinement.
The Grand Limousine is one meter longer and 79mm taller than the previous Mulsanne vehicle and offers one-of-a-kind interior with private-aviation-style seating configuration. Also new for the limousine is the "smart glass" system that allows passengers to switch the interior division and rear-cabin window glass between clear and opaque with a single touch of a button. How cool is this?
Exclusivity by Mulliner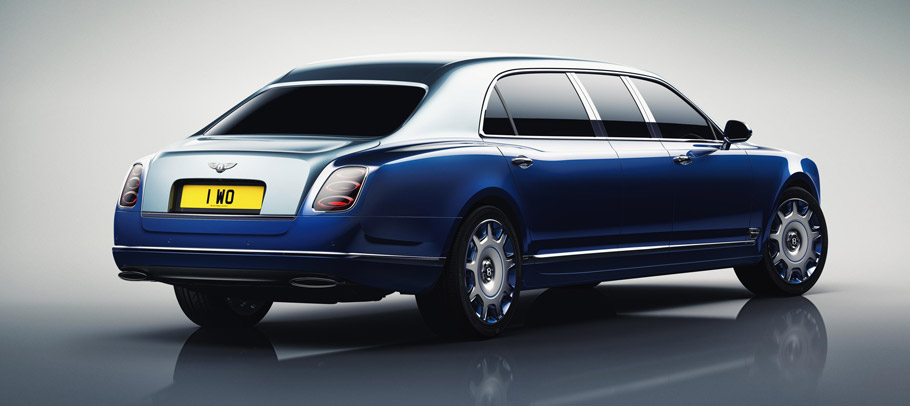 The inside of the vehicle welcomes you to an ultra-luxurious cabin with four seats, two of which are rear-facing and allow face to face conversation, crafted with unique wood-veneered roof bow and high-quality leather components.
SEE ALSO: Bentley Showcases the Luxurious And Aggressive Mulsanne
Of course, along with the prestigious high-quality components, the cabin is also geared with hi-tech gadgets and some functional goodies as the new HVAC system, developed exclusively by Mulliner, iPad charging and docking stations, along with veneered fold-out tables, bottle cooler and soft drink cabinet with distinctive tumblers.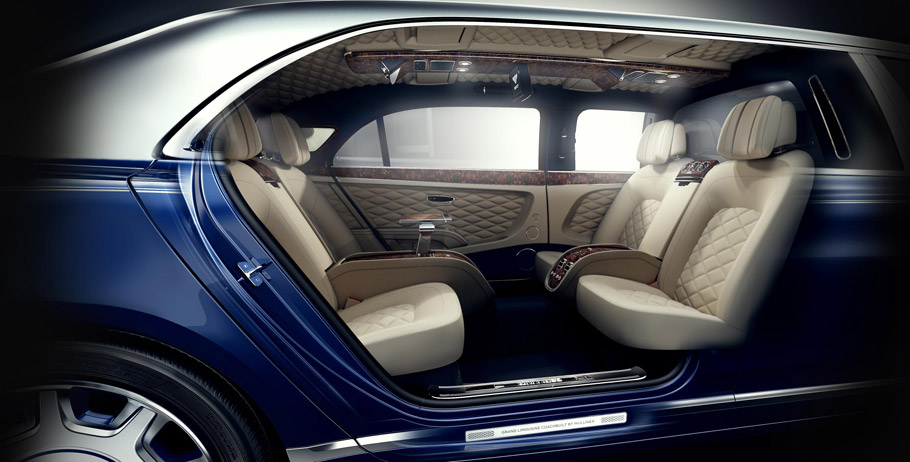 The exterior is clean, beautiful and still expressive. The bonnet along the sinuous body conclude the appearance of the resolved shoulders, while the exclusive 21-inch wheels contribute to that stylish and elegant silhouette of the vehicle.
And of course, in accordance with the new dimensions and passengers' comfort, Mulsanne Grand Limousine by Mulliner is geared with advanced drivetrain system, consisting new engine, transmission and chassis.
Source: Bentley Motors, Inc.