Onyx Range Rover Sport San Marino - Sportier Than Ever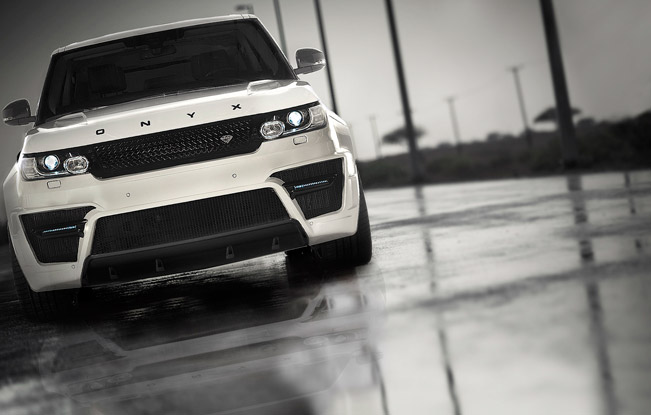 Onyx Range Rover Sport San Marino has it all: sports-stance, -drivability and –style. The reason or this is that the tuning enhancers at Onyx Concept have equipped the model with new upgrades to its exterior design. The result is obvious - more sporty and powerful look.
The V8 5.0-litre supercharged engine under the bonnet of this Range Rover has been reworked with full carbon and polycarbonate exterior styling package. A lot of carbon fiber has been used here in order to optimize the weight as well as to create an eye-catching visual effect with the pillars, mirrors, aero fins, diffusers and front air dams.
Onyx also has focused here in increasing the aero efficiency under the new power gained through stringent wind tunnel testing on every component. The exterior also sports front, rear, sides and bonnet that have all been upgraded. Moreover, the vehicle has a wider track and 25-mm lower ride height which defines how the upgrades help provide 12% more stable cornering.
Going inside the vehicle, we can see luxury treatment all-around. Range Rover Sport San Marino is wrapped in Nappa leather, in fact – one of the best in the world which have only been used for the most luxurious marques.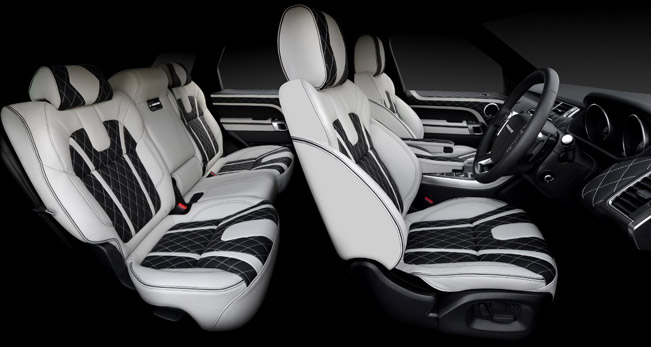 Source: ONYX