Peugeot 2008 Concept Revealed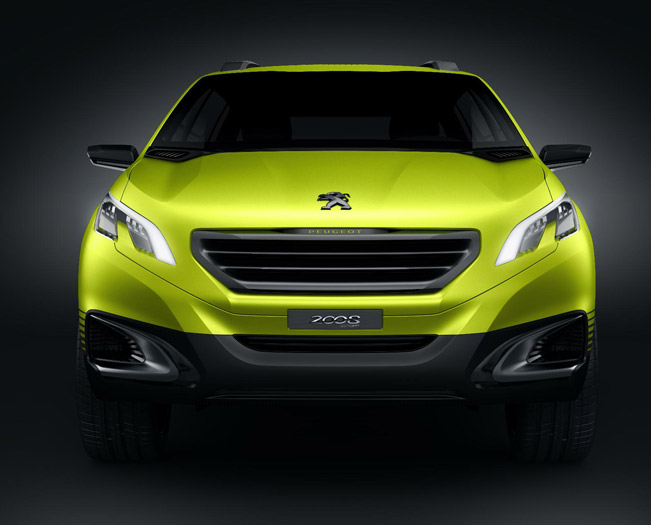 It is a big day for all fans of Peugeot, because the brand is coming out with another exciting concept – this time the Peugeot 2008 Concept. The car will in fact go in production in 2013 and it is designed to appeal to the young-minded generation who seek practicality.
The new concept is going to be unveiled in Paris later this month. Although not a big vehicle it combines agility, compactness, versatility and a striking style perfectly suitable for the city as well as for the countryside. In particular, the 2008 Concept has compact dimensions: 4.14 m long and 1.74 m wide.
Being a true Peugeot, it has all the unique design features which are emblematic for the brand. It has athletic and sleek lines and imposes bold posture. It grabs the attention immediately because it is painted fluorescent yellow with Velvet matt varnish. The car's presence is further emphasized by its Dark Chrome details.
Furthermore, the front face of the concept is refined. The bonnet and wings give a reassuring impression of protection and strength. This perception is identical at the rear where the shape combines solidity with dynamism.
Of course a lot of attention is paid to the details. The "floating grille" has a design cut into the metal, combined with a sophisticated dual-aspect treatment following the instance of the new Peugeot emblem.
The new concept runs on large Michelin wheel. The design of their wheel arches and the ground clearance represents an active life without restraint and give a perfect sense of agility, versatility and lightweight.
More importantly, a 3-cylinder turbo petrol engine is going to give power to this Peugeot. The new generation engine perfectly fits the dynamism and power exuded by this concept car.
In particular, the 1.2-litre 3-cylinder engine has a turbo and direct injection. It generates power of 110 hp (81 kW) and offers low fuel consumption and CO2 emissions.
Source: Peugeot