Peugeot EX1 - Nurburgring Nordschleife Record Time
Electric vehicle with a record lap around Nurburgring Nordschleife race track?!
Yes, Peugeot EX1 with Stéphane Caillet, driver and tuner-technician from the Company's Research & Development Centre, behind the steering wheel.  The vehicle made a record lap for electric vehicles around the 20.832 kilometres (12.944 miles) race track.
EX1 set the clock at 9 minutes, 1.338 seconds (9:01.338) at an average speed of 138.324 km/h (85.951 mph). The weather conditions were far from perfect, but the vehicle managed to beat the previous electric speed record on this circuit, which was  9:51.45 seconds clocked in 2010.
The record achieved by EX1 was formally recognised by WIGE Performance, the official time-keeping body for the Nordschleife.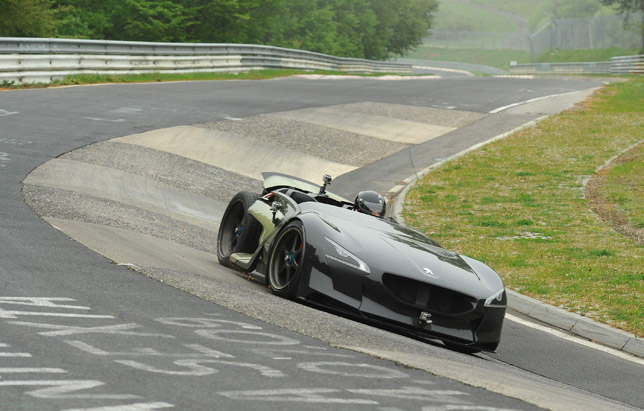 Source: Porsche