Peugeot i0n will hit the market in 2010
The electric car will go on sale in the end of 2010. This "zero-emissions" electric vehicle is developed in co-operation with the Mitsubishi Motor Corporation (MMC). Peugeot is the manufacturer, who sold the most "zero emission" electric vehicles in the world, because of the production of Peugeot 106 Electric between 1995 and 2003.
The i0n is specially created for driving in the city. The car is just 3.48m long and have a turning cycle of 4.50m, which is perfect for busy environment. Peugeot i0n has four doors and four seats and offers enough space for the occupants, despite of its small measures.
The small vehicle is powered by electric motor with maximum output of 64 bhp and a torque of 180 Nm. The performance is satisfying and near perfect for everyday driving. The top speed is 80mph and the operating range is 80 miles on a single charge of  the lithium-ion batteries. The recharging needs 6 hours, which is plenty, but there is an option of fast charging, which needs only half an hour to recharge 80% capacity of the batteries.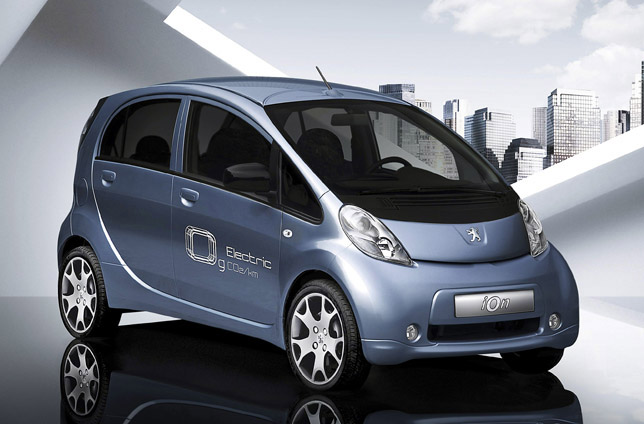 The basic equipment of i0n is at descent level. It features ABS, traction control, ESP, six airbags, electric windows, air conditioning and a range of audio equipment.
Probably, you wont feel the real driving pleasure with Peugeot i0n. The car is designed and built to transport you from home to work, safe and without any tough experience.