Retro Styling For MR Car Design Volkswagen Beetle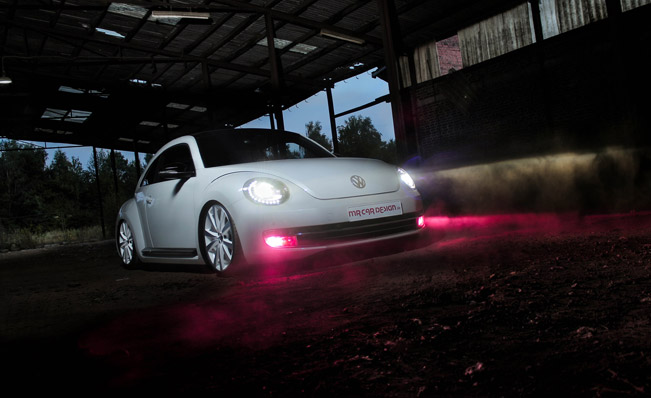 Volkswagen Beetle will always be one of the most emblematic vehicles of the automotive industry. When this car in its current form gets transformed by the luxury tuning specialists such as MR Car Design, the result is sumptuous.
To be more precise, the here presented Beetle has been equipped by MR Car Design with a fully electronic G-Ride air suspension, which was added on the front and rear axle and was sportively trimmed. In addition, the height in front or rear can be adjusted by remote control or fully automatically.
In order for the vehicle to have a perfect on-road presence, the tuning professionals have installed on it 8x19" wheels which were perfectly coupled with 225/35-19 tires. Regarding the poweroutput of the car, MR Car Design has performed carefully a 2.0 TDI chip tuning software optimization.
The result is that the Volkswagen now is capable of generating up to 210 PS (154 kW) and 420 Nm (310 lb-ft) of torque. In addition, the tuners have also added cat exhaust systems, G-Ride air suspension and coilovers, sport rims and foil wrapping.
Source: Miranda Media