Rolls-Royce Stops Production of Phantom Lineup. Is this the End or is it the Beginning of a Legend?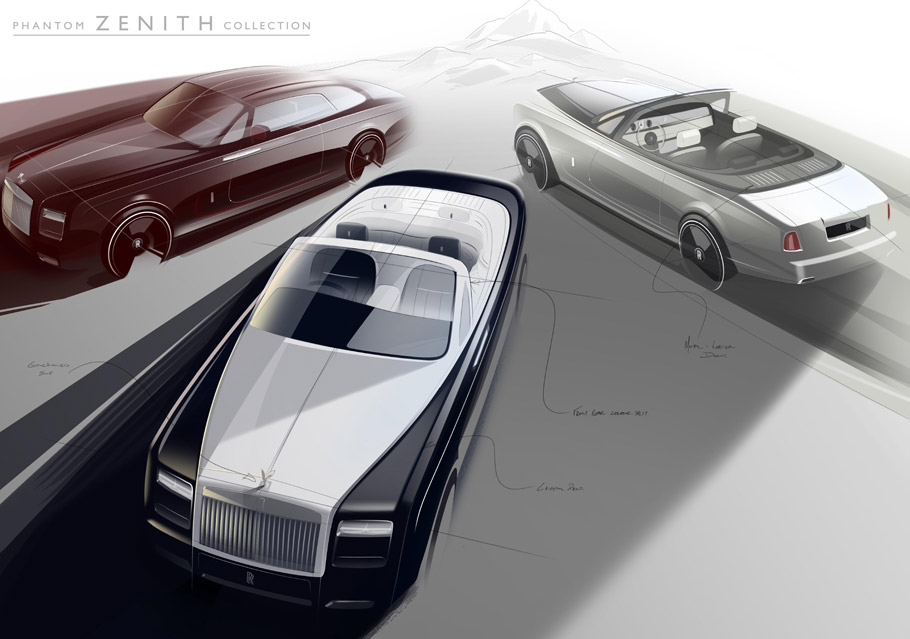 Bad news for all Rolls-Royce fans out there. Car Chief Executive Officer, Torsten Müller-Ötvös, has announced that the Phantom lineup enters its last year of existence. Along with that, he also said that Phantom Coupe and Drophead Coupe models won't be granted with future upgrades, nor there will be any new models.
As you may know, the seventh generation of Phantom started production 13 years ago and eventually became one of the most popular Rolls-Royce vehicles ever since. But as every good story has an end, The final days of this beauty have come. But of course, not without dramatic grand finale: the last Phantom Coupe and Drophead Coupe will be show at this year's Goodwood show and collectors and brand fans will be pleased to hear that there will be a special collection of 50 unique Coupes and Drophead Coupes bearing the name Phantom Zenith that are especially built to celebrate the end of the production of the already legendary lineup.
Some of the already known features will include Tailgate Hosting Area, laser etched armrests, distinctive dials and a special "money cannot buy" portable memento. Also, there will be some exclusive colors to mark the significance of the whole lineup.
SEE ALSO: Rolls-Royce Dedicates Special Edition Ghost to Eternal Love
The real grand finale: Rolls-Royce Phantom VII limousine
You didn't expect a calm and unseen retirement, didn't you? To mark the last days of the notorious lineup, Rolls-Royce Motor Cars' team will create one of a kind limousine, and of course, the craftsmen will be the same that have created all these Coupes and Drophead Coupes for 13 years and they are already preparing for hard, yet rewarding work that will eventually deliver us some stunning piece of art.
Source: Rolls-Royce Cars