2015 Scion FR-S And tC Get Updates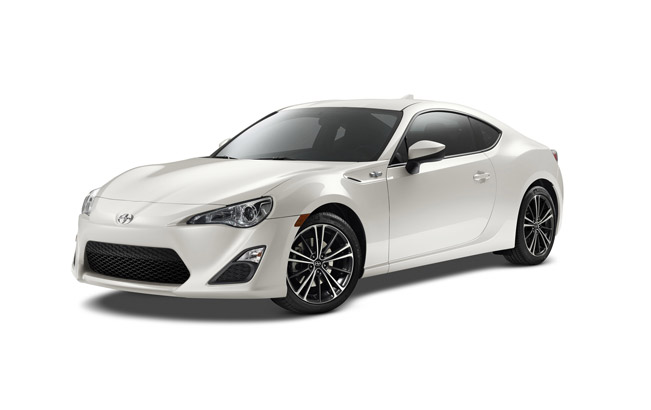 2015 Scion FR-S and tC models are getting bolder and better this summer. They have been enhanced with the addition of several features and also include minor changes when compared to the previous model year. The new FR-S for instance features improved tuning as well as exterior appearance. The 2015 tC sports on the other hand, receives new colors and a sporty feature. Both vehicles are scheduled to go on sale in early June. Pricing is listed below.
To begin with the 2015 Scion FR-S, it is known for its outstanding dynamics, which are taken to a new level for the new model year. The updated FR-S features better handling and stability thanks to a more rigid front suspension and re-tuning of the rear shock absorbers. As a result from the improved damping, there is less body roll and a more communicative driving experience.
Furthermore, for better aerodynamics, the smooth look of a shark-fin antenna replaces the pole antenna. The exhaust tips are enlarged and charmonize perfectly with the rear bumper. The interior of the vehicle features an added auto on/off headlights, an updated interior panel with a carbon fiber look, and a new key design.
The car has been equipped with a six-speed manual or automatic transmission with paddle shifters and Dynamic Rev Management technology. Exteriorwise, Steel replaces Argento as a sleek silver color and Whiteout has been replaced by Halo pearl white color.
2015 Scion tC has received and upgraded automatic transmission with steering wheel-mounted paddle shifters which enhance the sporty driving experience. For the new model year there are two new colors: Cosmic Gray which replaces the Classic Silver and Blizzard Pearl which replaces the Super White. The refreshed Scion also includes Dynamic Rev Management technology.
Scion Pricing Chart:
2015 Scion FR-S (MT) $24,900 USD
2015 Scion FR-S (AT) $26,000 USD
2015 Scion tC (MT) $19,210 USD
2015 Scion tC (AT) $20,360 USD
Source: Scion