Sebastien Loeb at the Pikes Peak - New record [video]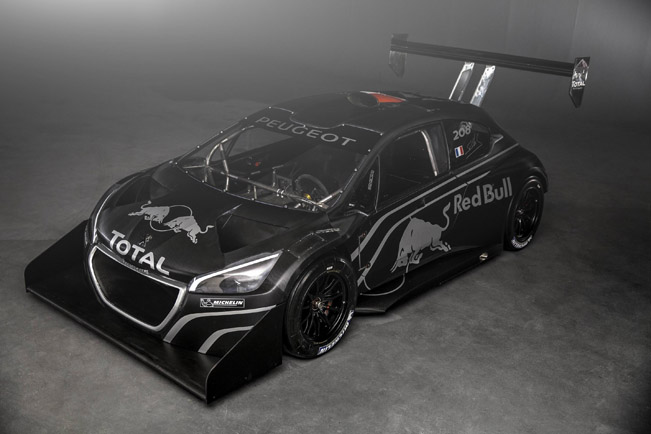 Sebastien Loeb has won 2013 Pikes Peak International Hill Climb with his Peugeot 208 T16. He is the only driver to finish in less than 9 minutes.
The Loeb's Red Bull-sponsored 208 T16 will take place in the Unlimited Class, which means that it will be astonishingly fast. Powered by a twin-turbocharged 3.2 liter V6 with whopping 875HP (652 kW), the small racer is able to accelerate 0-100 km/h in an almost unbelievable 1.8 seconds and 0-200 km/h in 4.8 seconds. The 240 km/h mark is reached in 7 seconds.
Sebastien Loeb set a new record of just 8 minutes 13.878 seconds, which is an improvement of the last year's record by more than 15 %.
Enjoy!
Source: Peugeot