Second Hand LaFerrari - Price €2,380,000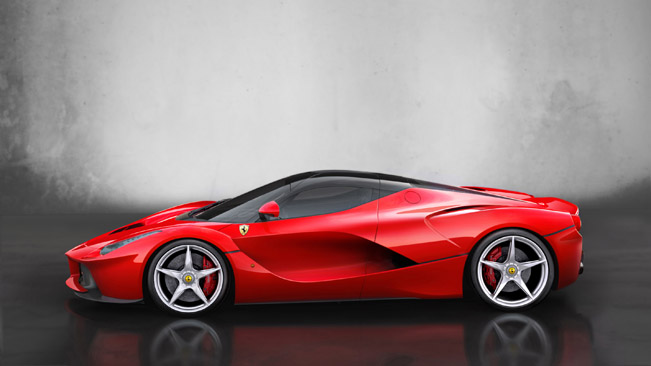 SEMCO GmbH now offers a second hand Ferrari LaFerrari Special Limited for whopping €2.38 million. Despite the manufacturer has set a starting price of the hyper car of €1.3 million, this model is nearly twice more expensive, because it is number 1 from 499.
However, the car is practically brand new, because it has covered only 200 km (125 miles). Of course, it is finished in red and has a lot of exposed carbon fiber elements.
2013 Ferrari LaFerrari is powered by a 6.3 liter V12 with 800HP (588 kW) at 9,250RPM and 700Nm (519 lb-ft) at 6,750RPM. With the help of HY-KERS, the overall power is whopping 963HP and over 900Nm of torque. 0-100 km/h in under 3.0 seconds, 0-200 km/h in 7.0 seconds and 0-300 in breath-taking 15.0 seconds.
A lap time at Fiorano of under 1'20" – 5 seconds faster than the Enzo and over 3 seconds faster than the F12berlinetta.
Source: mobile.de