First ever Shelby GT-H prototype 50th anniversary edition goes to Barrett-Jackson
If you want to own the prototype 50th anniversary edition of Shelby GT-H, now is your time! The car has been currently featured at Barrett-Jackson auction, which ends on 24th of June, so there is more than enough time fro bidding.
Under the lot #3003, the prototype of this limited-edition muscle car will be auctioned to benefit the Carroll Shelby Foundation and all of the proceeds will go for charity. Precisely, the Foundation is dedicated to delivering medical and educational support for children and young adults.
SEE ALSO: What Happens When Ford Shelby Mustang GT Becomes a "Rent-A-Car"? The Result: Magnificent!
2016 Ford Shelby GT-H has been created by the trio Ford, Hertz and Shelby American in order to celebrate the 50th anniversary of the first Mustang. Based on the latest generation of the iconic muscle car, the Shelby GT-H prototype made its first appearance on the wall of the Jacob K. Javits Convention Center during the 2016 New York Auto Show.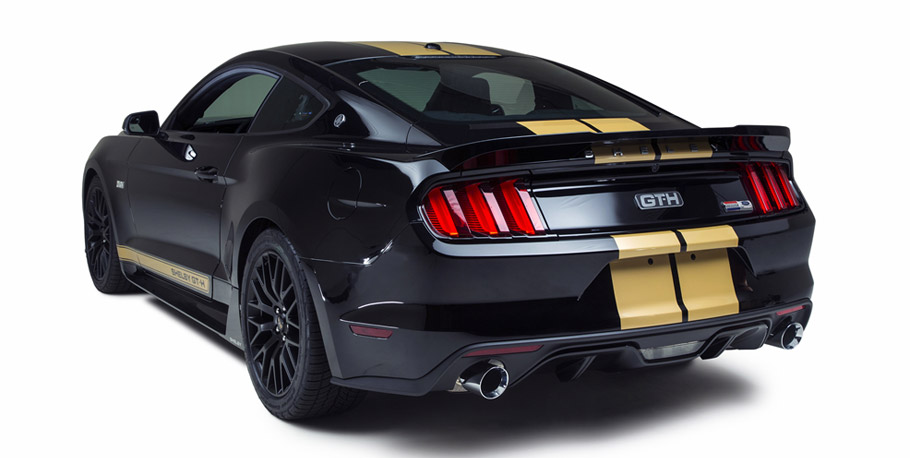 It is dressed n beautiful black and gold exterior paint scheme, but more importantly the auctioned car is actually the first of only 170 total 2016 model-year Shelby GT-H coupes that are going to be built! This would most definitely raise the bids even higher, and we do expect them hitting the million threshold.
The muscle car is instantly recognizable because of its one-of-a-kind pack. The Shelby GT-H comes is performance-ready, thanks to the 5.0-liter V8 engine mated to a smooth 6-speed automatic, which delivers 435 horsepower. The car also features sharp suspension, due to the Ford Performance special-tuned dampers, lowering springs, sway bars and the 19-inch wheels that were shod with high-performance Michelin tires. Other exclusive details here include the one-off special exhaust, badges and interior trim, which is truly unique, because is available only on the Shelby GT-H.
Who is going to be the first to own a 2016 Ford Shelby GT-H? It is maybe YOU? After all, don't forget that all proceed will support the charity founded by Carroll Shelby.
Source: Shelby American