Subaru WRX STI NR4: the Sportier and More Aggressive WRX You Need to See

Subaru WRX STI NR4 is the latest addition to Subaru's line-up of exclusive motorsport vehicles. It is that good that it literally hurts when you think that it will be distributed only in Australia. Made by the Subaru Australia's long-term motorsport partner, Possum Bourne Motorsport (PBMS), the new variant of the WRX STI has many qualities to be proud of.  And by the way, this WRX STI NR4 represents just one of three tiers that can be specified by customers.
What does the NR4 give to the Subaru WRX STI? First, there are six option packs. The specialists also included cover for the engine, new and much better brakes, improved driveline and suspension, and special gravel and tarmac packs.
SEE ALSO: Subaru Unveils Unexpectedly STI Performance Concept
The available PBMS packages are perfect for amateurs as well as professional drivers. And the 2.0-litre turbocharged engine under the hood of the car is only available locally in this motorsport model, which will be offered in two exterior colors: white and WR Blue.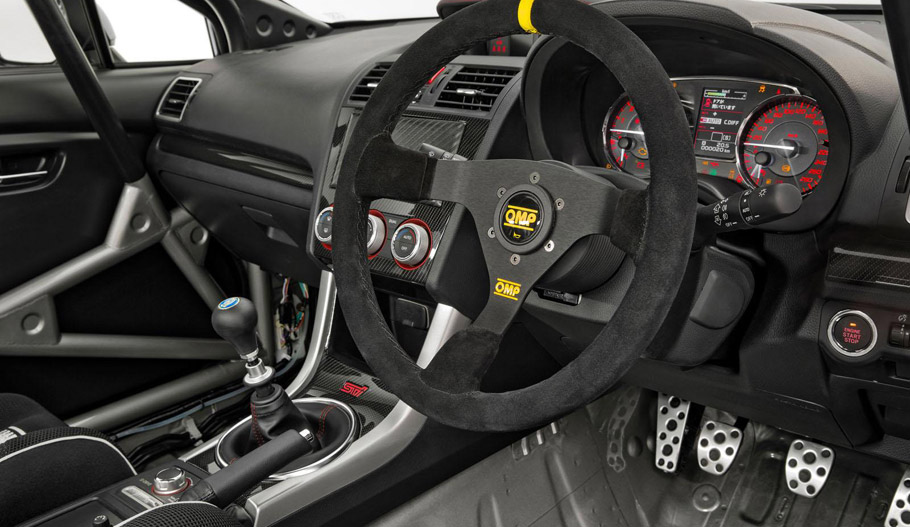 The best part is that the WRX STI NR4 cars are FIA-homologated and can compete in the FIA WRC2, ERC2 regional and progressive national championships, because they meet FIA's new NR4 regulations.
All WRX STI NR4 cars are allowed to be used only for motorsport purposes and are not road-legal. If you are a future buyer, you also need to know one more thing: you should fit an FIA-approved roll cage, which can be ordered at the time of purchase for fitting pre-delivery.
Subaru WRX STI NR4 will be produces in limited numbers and are soon to be on displayed at Subaru Interactive at the Docklands. No words about the exact time of the market debut were disclosed.
Source: Subaru