Superchips Vauxhall Astra VXR GTC - 312HP and 475Nm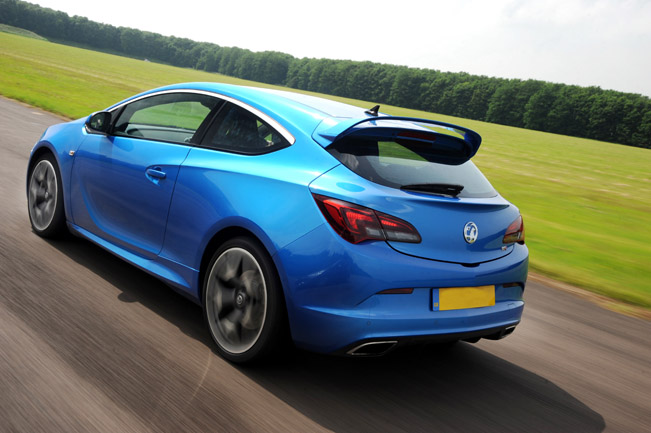 Superchips has announced a tuning program for the powerful hot hatchback – Vauxhall Astra VXR GTC.
Astra VXR GTC is powered by a 2.0-litre turbocharged direct injection engine – 280HP (206 kW) and 400Nm (296 lb-ft) of torque. 0-100 km/h in 6.0 seconds and a top speed of 250 km/h (155 mph).
Stage 1 includes an ECU remap – 23HP (17 kW) at 5,093 RPM and 61Nm (41 lb-ft) of torque. 0-100 km/h in 5.8 seconds. On the road the added punch translates into a sharper, even more exciting drive, with a crisper throttle response allied to greater urgency across the rev range. Priced at £455.00, the Superchips ECU remap for the March 2012 onwards Vauxhall Astra GTC VXR 2.0T is available now.
Stage 2 is also available, with the calibration tailored to suit Astra GTC VXR 2.0T models fitted with a readily available free flowing aftermarket exhaust system and sports catalyst (sold separately through Superchips' partner Thorney Motorsport). It boosts the engine with 32HP (24 kW) at 5,698 RPM and 75Nm (56 lb-ft) at 2,935 RPM.
Customers can be assured that both Stage 1 and Stage 2 Superchips Vauxhall Astra GTC VXR 2.0T ECU remaps are covered by a full Customer Service Guarantee and an industry-leading 12 month / 30,000 supplementary vehicle warranty.
Source: Superchips