TOP 10 Fastest Cars 2013 [part 2 correct version]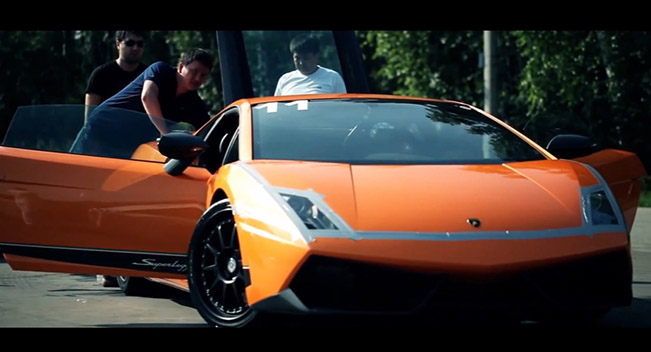 Watching these videos always giving me creeps (in a good way). To share the epic moments with the insane petrol heads is really satisfying. It is a real pleasure to see the joy in their eyes and the fulfilled expectations.
One of the best moments in the video is, when the driver of the extremely-powerful Nissan GT-R AMS Alpha 12+ screams "Goooooo" (in Russian) at a speed of over 310 km/h (193 mph). And the car really goes… like a lightning bolt.
The preparations, the hard work, the joy and the adrenaline are just amazing. All maters when you cross the finish line and in those 20 seconds you feel completely free…
So, the update video features a new 2nd place for Lamborghini LP570-4 Superleggera Underground Racing R2 Altechno driven by Leonid V., who managed to finish in 21.852 seconds, earlier last year.  The same person is also the current record holder with the Lamborghini Gallardo Nera Exelixis / GTR RT / ZOD / SPP / GTT / Altechno / Syvecs - 1,850HP (1,360 kW). He managed to cross the finish line in 20.845 seconds with 409.09 km/h (254.3 mph).
It is difficult to describe the happening, you have to feel it!
Enjoy…
Source: Dragtimesinfo