Vauxhall at 2012 Geneva Motor Show
At this years Geneva Motor Show, the brand Vauxhall is going to unveil stunning new models. The long awaited Astra VXR and Vauxhall Mokka are going to enter the market with their sharp design.
Firstly, the most powerful Astra ever made will make its show debut. The vehicle is based on the GTC's platform and powered by a 2.0-litre turbocharged direct injection engine. Hence, the Astra VXR produces 280PS (206 kW) of power and a mighty 400Nm of torque, achieving the top speed of 155mph. In addition it has been improved with some substantial chassis modifications, transforming it into a focused, high-performance coupe. Furthermore there was specially developed a mechanical limited slip differential, which works on the front wheels. In combination with the GTC's sophisticated HiPerStrut (High Performance Strut), the LSD provides the Astra VXR with exceptional lateral grip and traction through bends. Further changes to the chassis feature brakes developed by Brembo, and an adaptive FlexRide system. The latte features not only a Sport button, but also a VXR button, offering drivers the choice of two, more focused stages of damper, throttle and steering control.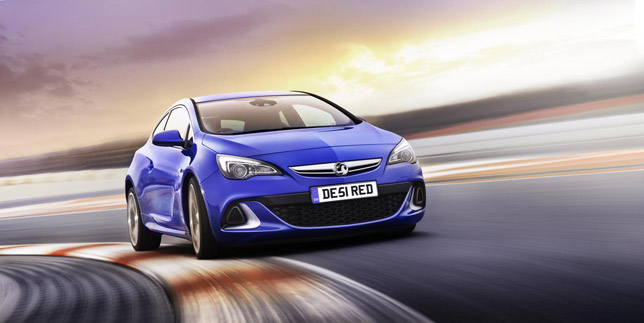 Next comes the Vauxhall's Mokka entry which will break new ground for the company. This is Vauxhall's new small SUV which will be unveiled in Geneva. The Mokka will be available with a choice of front- or all-wheel drive. The all-wheel drive system automatically transfers power to the wheels that need it most when grip levels are tested to the extreme. It is offered with three efficient engines, all equipped with fuel saving Start/Stop technology: the petrol 1.6-litre naturally-aspirated engine, another petrol 1.4-litre Turbo, and a diesel one - 1.7 CDTI turbo. All engines can be combined either with six-speed manual or six-speed automatic transmissions. Moreover the Vauxhall Mokka brings cutting-edge technologies to the SUV B-segment. The first reason for this is the Advanced Adaptive Forward Lighting (AFL+). It increases driving safety based on the third-generation bi-xenon lighting system that includes High Beam Assist (HBA). There is also available a front camera system which gives the driver access to a number of functions including Lane Departure Warning (LDW), Forward Collision Alert (FCA) and second generation Traffic Sign Recognition. Undeniably, the Mokka model is very attractive.  The Mokka's rugged character is reinforced by its higher ground clearance as well as a 1540mm track. In addition, its appeal is further enhanced by the 18-inch alloy wheels which are standard on most models.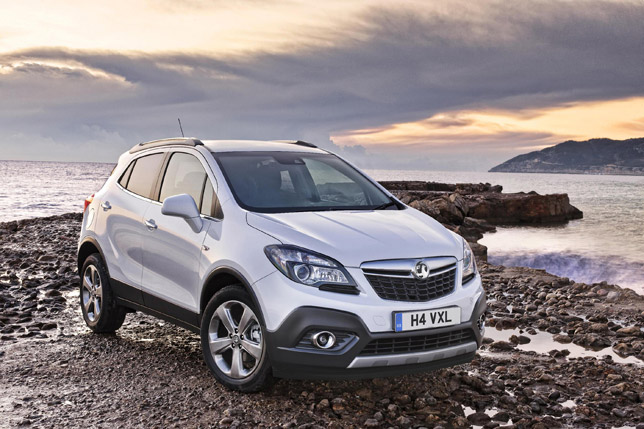 At the Geneva Show as well will be the debut of Vauxhall's most powerful diesel car., which produces 195PS (143 kW), 400Nm (295 lb-ft) of torque and emissions as low as 129g/km. The car is known under the name Insignia BiTurbo and it is available with a choice of five-door Hatch and Sports Tourer bodies in SRi, SRi Vx-line and Elite trims. This turbocharged diesel is based on the existing 1956cc unit which powers key models in the Insignia, Astra and new Zafira Tourer range. Nevrtheless, the BiTurbo engine produces up to 35PS more power and a significant 50Nm of extra torque, reducing the 0-100 km/h time by nearly one second to 8.2 seconds (Insignia FWD Hatch). In addition, due to the package of eco features, the FWD Hatch achieves a combined 57.6mpg, 2.2mpg better than the single-turbo 2.0 CDTi 160PS model. Furthermore there is also included the clever FlexRide adaptive damping as a standard. The system reacts within milliseconds to driver inputs and can 'learn' how the car is being driven and adapt damper settings accordingly. Drivers can also select Tour and Sport buttons, and configure the throttle, steering and damper settings in Sport mode separately. Moreover the FlexRide is integrated with the car's Torque Transfer Device (TTD) and the rear axle's electronically controlled Limited Slip Differential (e-LSD). All this allows the torque to be automatically transferred between front and rear wheels, and between left and right wheels on the rear axle, offering exceptional levels of traction, grip and control. For the safety of the passenger is featured the option of Vauxhall's new Front Camera System, with traffic sign recognition and lane departure warning, and Adaptive Cruise Control.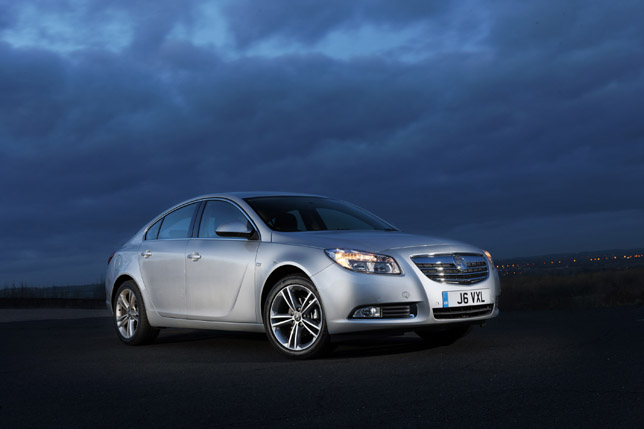 Source: Vauxhall