Volvo V40 Premiere at 2012 Geneva Motor Show
Good news from Vovlo – the Swedish company that brings us everyday road safety and stability. At the 2012 Geneva Motor Show a new model will be revealed. Called the V40, it will be targeting a niche that goes under the category of "Premium hatchback". What that basically means is that the V40 is expected to pock some big boy heat underneath a practical and sensible body.
When it comes to engine choice, one can go subtle and sensible. I am talking about Volvo's first sub-100g/km CO2 diesel engine. Alternatively a turbocharged T5 unit will offer top of the range performance in terms of speed - 254hp good for a sprint from 0 to 60mph in a time of 6.7 seconds. Or anything in between will do just as fine No matter what engine and transmission, the cars will always carry a stop/start module and a brake energy recharging system.
Being Swedish, the V40 can't roll out of the factory without ticking some safety technology features. The car is constantly aware of pedestrians and will automatically stop if it has to. The second line of pedestrian safety is the pedestrian airbag. A Lane Keeping Aid will keep you from veering in other people's way while a City Safety low-speed collision detector will prevent bumps and crashes actually that occur within the 31mph range.
"The all-new V40 is the most intelligent and safe Volvo model so far. All its features are designed around the driver, helping him or her stay alert and well informed to avoid collisions and dangerous situations," says Håkan Abrahamsson, Vehicle Line Director C Cars & V40 Vehicle Programme Manager. He adds: "With this class-leading safety package, including enhanced focus on pedestrian protection, the all-new V40 aims for a full star rating in the new, sharpened 2012 Euro NCAP safety tests."
The company hopes to sell 90,000 V40 vehicles per year with as much as 85% of them going to the European markets. The debut is set for the Geneva Motor Show next week while sales are expected to start in May.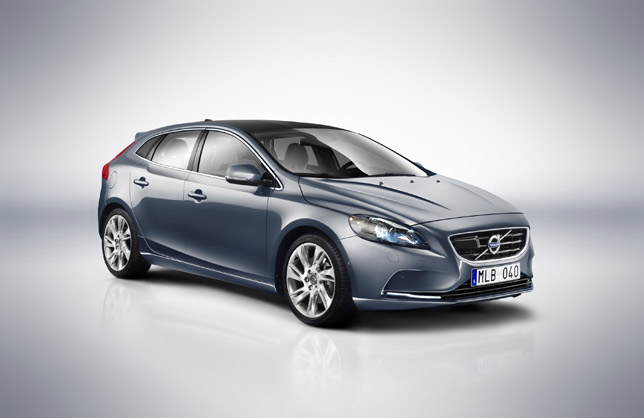 Source: Volvo